THE PURSUIT FOR EXPLORATION
De-risked exploration and development potential in a top tier mining jurisdiction located on patented land.
VIEW CORPORATE PRESENTATIONS
About Silver Valley Metals
Led by a team of experienced exploration, mining, and financial specialists, Silver Valley Metals are now the first company to consolidate the western extent of the Silver Valley mining corridor west of the famous Bunker Hill Mine. The Silver Valley is a prolific mining jurisdiction with 6 historic mines on the Ranger-Page project area. Our pursuit for discovery is supported by historical underground mining data and surface geological data that shows high grade silver, zinc, and lead mineralization present within the shallow, undeveloped mines. The project has never been studied using today's modern exploration techniques and Silver Valley Metals will be the first in the region to do so.
Our sister project is focused on potassium (sulphate of potash) and lithium, located on the Central Mexican Plateau in the states of Zacatecas, and San Luis Potosi, Mexico.
Learn More
MexiCan Project
Our Projects
The Ranger Page Project
Situated approximately 94 km east of Spokane, Washington 60 km east of Couer d'Alene, Idaho and less than 1.2 km SE of the town of Smelterville, 3.2 km west of Kellogg, Idaho in Shoshone County. With the acquisition of the Page mine, a top ten historical producer in the Silver Valley, the project now includes six mines with high grade past production that remain open at depth and along strike – and specifically, the prolific Tony Vein, as well as a surrounding prospective land package rich in exploration potential.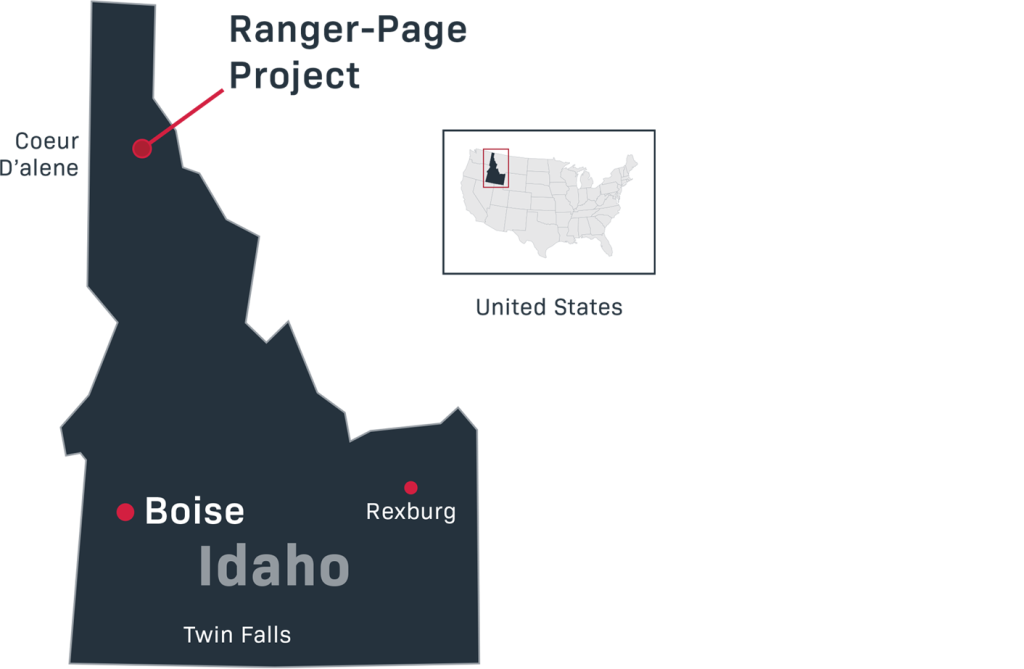 Learn More
The MexiCan Project
The Company has a 100%-owned interest in a potassium and lithium bearing salar complex comprising 4,059 hectares on three mineral concessions located on the Central Mexican Plateau in the states of Zacatecas and San Luis Potosi, Mexico.The NI 43-101 inferred mineral resource contains 12.3Mt of Sulfate of Potash (SOP) and 243,000 tonnes of lithium carbonate equivalent (LCE) and remains open in all directions for expansion.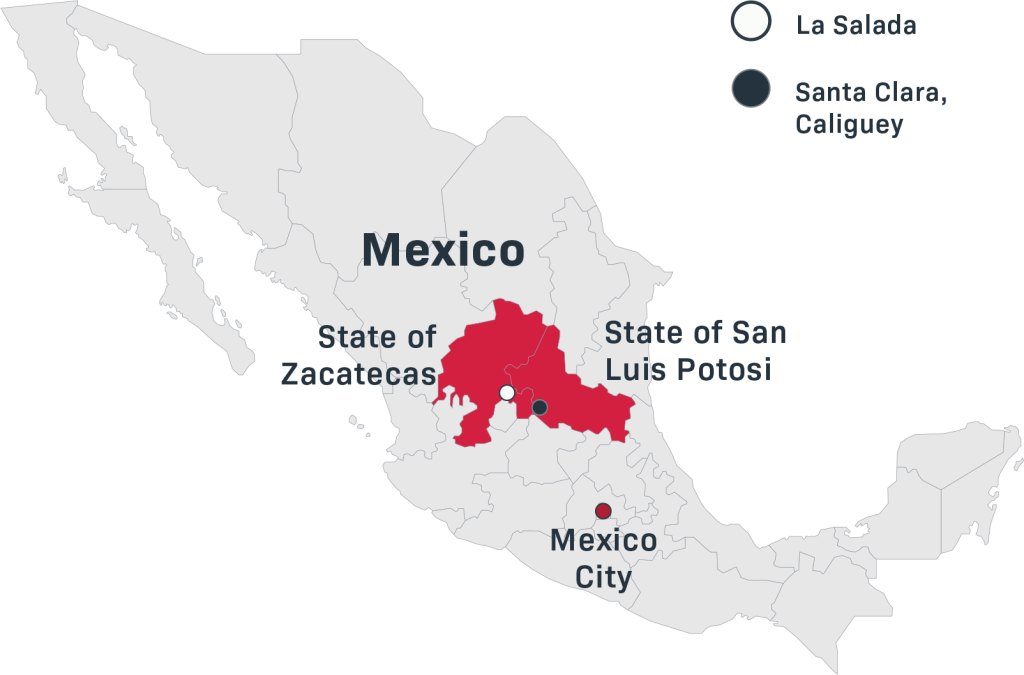 Learn More
Ranger-Page
Project Snapshot
4,000 FT

DEPTH OF BUNKER HILL MINE BORDERING PROJECT TO THE EAST – REMAINS WIDE OPEN

4 KM

EAST-WEST STRIKE LENGTH POTENTIAL

2,644 FT

DEPTH OF PAGE MINE – HISTORICAL HIGH-GRADE RESOURCES DEFINED AND REMAINS WIDE OPEN AT DEPTH

1.1 BN

AMOUNT OF POUNDS MINED: ZINC AND LEAD, FROM THE COMPANY'S PAGE MINE

200 FT

MINING DEPTH FOR 4 OF 6 HISTORIC MINES ON THE PROPERTY

16 M

OUNCES OF SILVER MINED FROM THE RANGER-PAGE PROPERTY