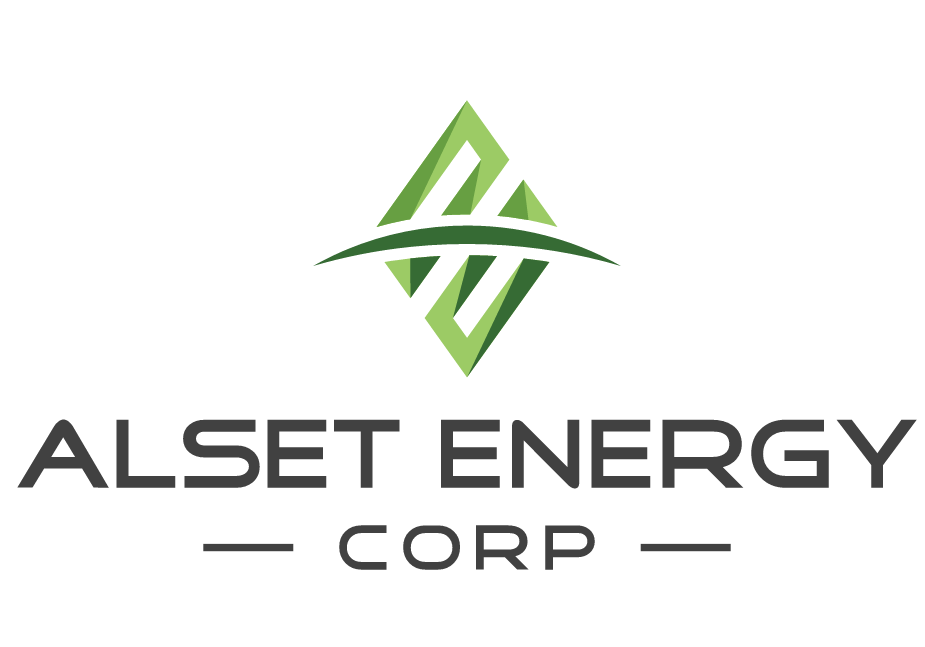 Vancouver, British Columbia: Alset Energy Corp. (TSXV: ION) ("Alset" or "the Company") subject to the approval of the TSX Venture Exchange, proposes to undertake a non-brokered private placement of units at a price of 13 cents per unit for gross proceeds of up to $520,000. Each unit shall comprise one common share in the capital of the company and one common share purchase warrant.
Each warrant shall entitle the holder to purchase one common share at a price of 20 cents per share at any time within 12 months of the date of issuance. All securities to be issued under this private placement will be subject to a four-month resale restriction. If, subsequent to the four-month required hold period, the Company's closing share price is $0.30 or greater for ten consecutive days the Company may accelerate the warrant exercise term by giving the warrant holders 30 days' notice.
The company intends to close the private placement immediately following the satisfaction of customary closing conditions, including receipt of all regulatory approvals. Alset will use the net proceeds of this private placement for general working capital purposes and to advance its Lithium projects in Mexico.
A finder's and/or administrative fee may be paid to registered representatives in connection with the offering.
The Company held its Annual Meeting on Thursday March 23, 2017. All matters presented to our shareholders were unanimously approved including the reappointment of Allan Laboucan, Gennen McDowall, William Harper, John Harper, and Emily Hanson to the board of directors (the "Board") and the addition of Brian Robertson to the Board.
Brian Robertson is President and CEO of Source Exploration Corp, advancing the Las Minas project in Veracruz State, Mexico. He has over 40 years of experience in corporate management, direction of exploration programs, project management, mine permitting, mine construction and development as well as mine operations and the evaluations of corporate acquisitions. During his 21 year career with Placer Dome, he operated open pit and underground mines in Canada and was Area Manager for the South Deep mine, South Africa. He served as President of Victory Nickel and Nuinsco Resources and is currently a director of Romios Gold Resources Ltd., Appia Energy Corp. and Minnova Corp. Over the last seven years, Mr. Robertson has directed exploration activities in Mexico and has development a number of business relationships with people involved with the Mexican mining industry. He is a graduate Mining Engineer from the University of Alaska, with a Graduate Diploma in Business Administration from Laurentian University and a member of Professional Engineers of Ontario.
About Alset Energy (ION.V)
Alset Energy is a TSX-V listed junior exploration company focused on exploring and acquiring mineral properties containing the metals needed by today's high-tech industries. The Company is actively exploring in Mexico and Canada.
On behalf of the Board of Directors of Alset Energy Corp.,
"Allan Barry Laboucan"
Allan Barry Laboucan, President and CEO
THE TSX VENTURE EXCHANGE HAS NOT REVIEWED AND DOES NOT ACCEPT RESPONSIBILITY FOR THE ADEQUACY OR ACCURACY OF THIS RELEASE.
The information contained herein contains "forward-looking statements" within the meaning of applicable securities legislation. Forward-looking statements relate to information that is based on assumptions of management, forecasts of future results, and estimates of amounts not yet determinable. Any statements that express predictions, expectations, beliefs, plans, projections, objectives, assumptions or future events or performance are not statements of historical fact and may be "forward-looking statements."
Forward-looking statements are subject to a variety of risks and uncertainties which could cause actual events or results to differ from those reflected in the forward-looking statements, including, without limitation: risks related to failure to obtain adequate financing on a timely basis and on acceptable terms; risks related to the outcome of legal proceedings; political and regulatory risks associated with mining and exploration; risks related to the maintenance of stock exchange listings; risks related to environmental regulation and liability; the potential for delays in exploration or development activities or the completion of feasibility studies; the uncertainty of profitability; risks and uncertainties relating to the interpretation of drill results, the geology, grade and continuity of mineral deposits; risks related to the inherent uncertainty of production and cost estimates and the potential for unexpected costs and expenses; results of prefeasibility and feasibility studies, and the possibility that future exploration, development or mining results will not be consistent with the Company's expectations; risks related to gold price and other commodity price fluctuations; and other risks and uncertainties related to the Company's prospects, properties and business detailed elsewhere in the Company's disclosure record. Should one or more of these risks and uncertainties materialize, or should underlying assumptions prove incorrect, actual results may vary materially from those described in forward-looking statements. Investors are cautioned against attributing undue certainty to forward-looking statements. These forward looking statements are made as of the date hereof and the Company does not assume any obligation to update or revise them to reflect new events or circumstances. Actual events or results could differ materially from the Company's expectations or projections.
For further information contact Allan Barry Laboucan @:
Phone (604) 505-4753
Source: