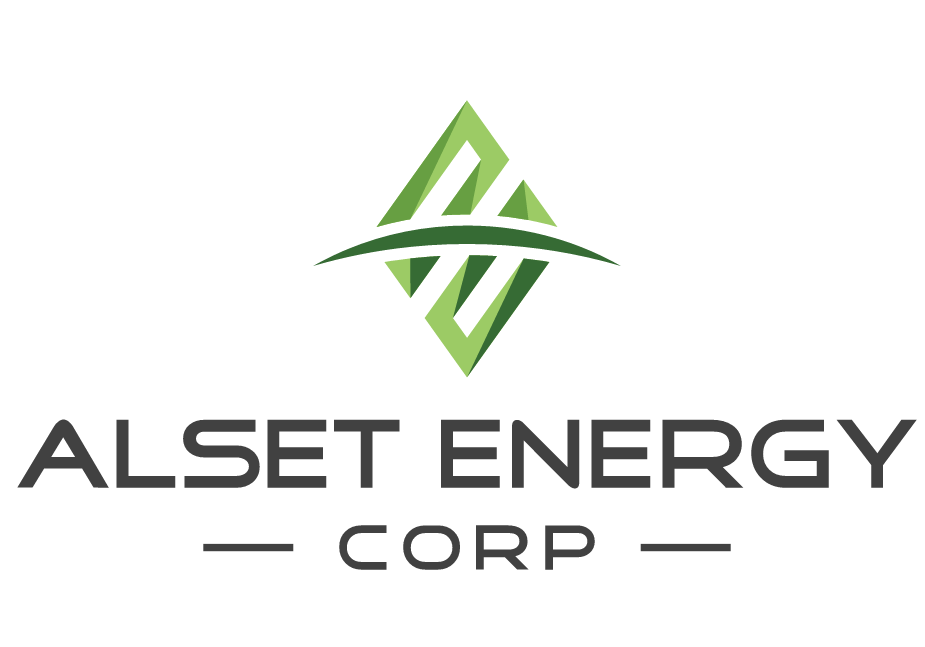 Vancouver, British Columbia: Alset Energy Corp. (TSXV: ION) ("Alset" or "the Company") is pleased to report on recent laboratory results. This work tested leaching characteristics of soils, or unconsolidated salar infill material, collected at three of the Company's lithium-rich salars in Mexico. These tests were done to better understand the recovery potential of lithium. The results demonstrate 79%, 86%, and 97% Lithium ("Li") recovery using a weak acid leach and are summarized in Table 1.
Allan Barry Laboucan, President and CEO of Alset Energy stated: "After we received very encouraging lab results on the chemical compositions of 30 historical samples [see Alset PR December 7, 2016], our team is now delighted that we have passed another important milestone with the recovery of up to 97% of the lithium from soil samples using a weak acid leach. This shows that our salars soils are a promising source of lithium that warrants further investigation. Our next major milestone will be the granting of drill permits – these applications are well underway. The goal of drilling will be to better understand the historical work conducted to date, to explore for brines within the salars and provides an opportunity to collect new soil samples to further investigate the lithium recovery potential from this material. The body of historical results are significant to our investigation and are currently being interpreted. We are also excited to announce that we have entered into a consulting agreement with Synexus (Pty) Limited ("Synexus") as we move forward in investigating cost-effective process options for the recovery of lithium and other values from the salars."
Synexus is unique in their utilization of membrane separation technology for the selective recovery of lithium. Membrane technology has significant advantages compared to traditional evaporation pond-type lithium recovery methods, amongst others; dramatically reducing production time, higher recovery rates, mitigating challenges associated with higher Mg/Li ratios, and allows recovery of other values found at economic concentrations within our salars.
Table 1: Lithium Results
Lithium head assay results range from 464 to 1460ppm Li, which closely mirrors of recent and historical results. The weak acid leachate results range from 368 to 1250ppm Li representing 79 to 97% recovery of lithium from soils.
In addition to the encouraging lithium leach results potassium ("K") leach results, summarized in Table 2 indicate this value may represent a by-product with economic significance. The potassium head assays range from 24700 to 41000ppm K. The weak acid leach demonstrated a recovery of 40 to 82%, or 15500 to 20300ppm K.
Table 2: Potassium Results
These results are considered preliminary investigations into the leaching characteristics of the soils, or unconsolidated salar infill material. The favorable Li recoveries using a weak acid leach indicate further sampling and leach testing is warranted. Selected results of interest are reported; the complete table of results will be posted on Alset's website or can be obtained by request.
Methodology: In order to achieve representative leach results of material from the Santa Clara, La Salada and Caliguey salars, one composite sample was created for each salar. The composite sample was created by combining material from thirty historical samples that were collected during historical sampling efforts completed by LitioMex (2009-2011) and submitted to Activation Laboratories (Zacatecas, Mexico and Ancaster, Ontario) in 2016 for geochemical evaluation and X-ray diffraction analysis (see Alset NR October 4, 2016 and Alset NR December 7, 2016). Upon completion of these analyses, the remaining material was used to create composite samples by mixing and homogenizing ten samples from each salar into one composite sample to represent each salar. A portion of the sample was then analyzed using an inductively coupled plasma (ICP) procedure with a four-acid total digestion to determine the geochemical composition or "head" grade. The remaining material from each composite sample was divided into two aliquots, one was leached with hot water and the other with weak acid (aqua regia). Both leachates were analyzed by inductively coupled plasma mass spectrometry (ICP-MS) to determine their composition.
Emily Hanson, PGeo, Vice-President of Exploration for Alset Energy Corp., is the qualified person responsible for this release and has prepared, supervised and approved the preparation of the scientific and technical disclosure contained within the release.
About Alset Energy (ION.V)
Alset Energy is a TSX-V listed junior exploration company focused on exploring and acquiring mineral properties containing the metals needed by today's high-tech industries. The Company is actively exploring in Mexico and Canada.
On behalf of the Board of Directors of Alset Energy Corp.,
"Allan Barry Laboucan"
Allan Barry Laboucan, President and CEO
THE TSX VENTURE EXCHANGE HAS NOT REVIEWED AND DOES NOT ACCEPT RESPONSIBILITY FOR THE ADEQUACY OR ACCURACY OF THIS RELEASE.
The information contained herein contains "forward-looking statements" within the meaning of applicable securities legislation. Forward-looking statements relate to information that is based on assumptions of management, forecasts of future results, and estimates of amounts not yet determinable. Any statements that express predictions, expectations, beliefs, plans, projections, objectives, assumptions or future events or performance are not statements of historical fact and may be "forward-looking statements."
Forward-looking statements are subject to a variety of risks and uncertainties which could cause actual events or results to differ from those reflected in the forward-looking statements, including, without limitation: risks related to failure to obtain adequate financing on a timely basis and on acceptable terms; risks related to the outcome of legal proceedings; political and regulatory risks associated with mining and exploration; risks related to the maintenance of stock exchange listings; risks related to environmental regulation and liability; the potential for delays in exploration or development activities or the completion of feasibility studies; the uncertainty of profitability; risks and uncertainties relating to the interpretation of drill results, the geology, grade and continuity of mineral deposits; risks related to the inherent uncertainty of production and cost estimates and the potential for unexpected costs and expenses; results of prefeasibility and feasibility studies, and the possibility that future exploration, development or mining results will not be consistent with the Company's expectations; risks related to gold price and other commodity price fluctuations; and other risks and uncertainties related to the Company's prospects, properties and business detailed elsewhere in the Company's disclosure record. Should one or more of these risks and uncertainties materialize, or should underlying assumptions prove incorrect, actual results may vary materially from those described in forward-looking statements. Investors are cautioned against attributing undue certainty to forward-looking statements. These forward looking statements are made as of the date hereof and the Company does not assume any obligation to update or revise them to reflect new events or circumstances. Actual events or results could differ materially from the Company's expectations or projections.
For further information contact Allan Barry Laboucan @:
Phone (604) 505-4753
Source: