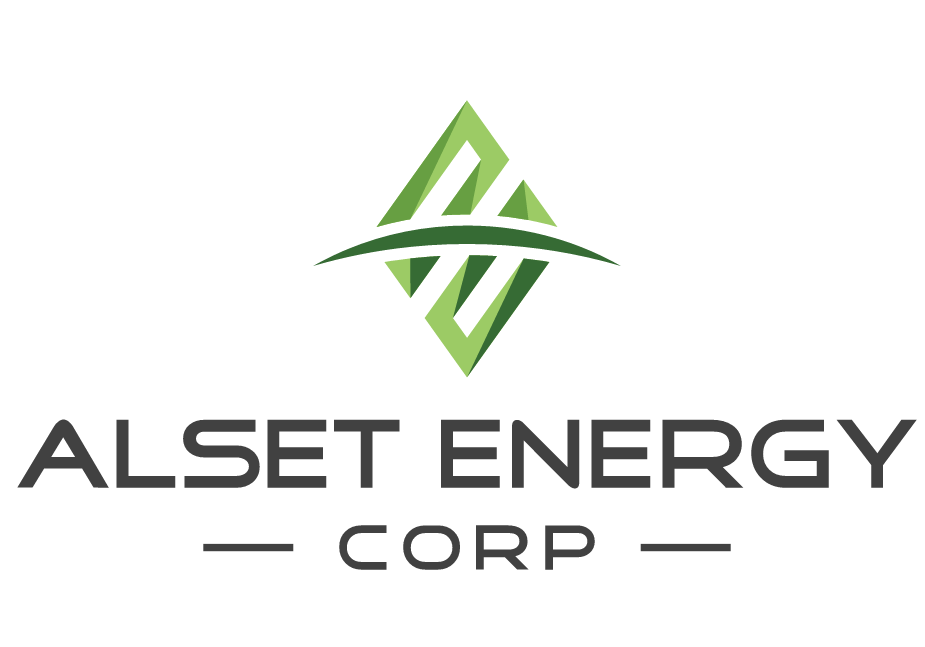 Vancouver, British Columbia: Alset Energy Corp. (TSXV: ION) ("Alset" or "the Company") is pleased to announce the appointment of Emily Hanson P.Geo to the position of Vice President – Exploration and Director.
Clinton Barr will be leaving the Company to focus his efforts on his other business endeavours. The board would like to thank Mr. Barr for his past service.
Allan Barry Laboucan, President and CEO of Alset Energy said: "I've had the opportunity to work with Ms. Hanson in the past and have come to recognize that she has many skills in geology. One is in compiling data and maintaining a geological information system. Her knowledge of sedimentary environments will be particularly useful to the Company.
Recently I had a chance to visit our lithium projects near Zacatecas, Mexico. This has given me an excellent perspective regarding the scope of our salars and their associated infrastructures. All of the salars have roads and power adjacent to the projects.
Additionally, during my recent visit we had a chance to meet with our partner's geologist, Jose Parga. Mr. Parga, a resident of Zacatecas, is a well-known geologist throughout Mexico having had a long career with the Geological Survey of Mexico. He has decades of experience in exploring for and the testing of salars for the Geological Survey and with private explorers. He has a wealth of accumulated knowledge and data concerning the historical exploration of our salars that will give Ms. Hanson an excellent head start in understanding our compelling lithium projects. The extensive database of past work that has been compiled will be of significant help in guiding our future exploration and development efforts."
About Emily Hanson
Emily Hanson graduated with a BSc in Earth and Ocean Sciences from the University of British Columbia in 2004, followed by an MSc in Economic Geology from Rhodes University, South Africa in 2006. Her master's dissertation was a DeBeers funded project which utilized principles of sedimentology and erosion to re-model South African kimberlite diatremes. Miss Hanson began her career as a consultant sedimentologist for DeBeers in the Democratic Republic of the Congo. Later moving onto diamond projects in Northwest Territories and Nunavut, and various gold projects in British Columbia. She additionally worked with a uranium services company contracting out to companies throughout the world on green field exploration projects. Throughout her career she has utilized GIS in her work as an exploration geologist and most recently in applications related to the oil and gas industry.
About Alset Energy (ION.V)
Alset Energy is a TSX-V listed junior exploration company focused on exploring and acquiring mineral properties containing the metals needed by today's high-tech industries. The Company is actively exploring in Mexico and Canada.
On behalf of the Board of Directors of Alset Energy Corp.,
"Allan Barry Laboucan"
Allan Barry Laboucan, President and CEO
THE TSX VENTURE EXCHANGE HAS NOT REVIEWED AND DOES NOT ACCEPT RESPONSIBILITY FOR THE ADEQUACY OR ACCURACY OF THIS RELEASE.
The information contained herein contains "forward-looking statements" within the meaning of applicable securities legislation. Forward-looking statements relate to information that is based on assumptions of management, forecasts of future results, and estimates of amounts not yet determinable. Any statements that express predictions, expectations, beliefs, plans, projections, objectives, assumptions or future events or performance are not statements of historical fact and may be "forward-looking statements."
Forward-looking statements are subject to a variety of risks and uncertainties which could cause actual events or results to differ from those reflected in the forward-looking statements, including, without limitation: risks related to failure to obtain adequate financing on a timely basis and on acceptable terms; risks related to the outcome of legal proceedings; political and regulatory risks associated with mining and exploration; risks related to the maintenance of stock exchange listings; risks related to environmental regulation and liability; the potential for delays in exploration or development activities or the completion of feasibility studies; the uncertainty of profitability; risks and uncertainties relating to the interpretation of drill results, the geology, grade and continuity of mineral deposits; risks related to the inherent uncertainty of production and cost estimates and the potential for unexpected costs and expenses; results of prefeasibility and feasibility studies, and the possibility that future exploration, development or mining results will not be consistent with the Company's expectations; risks related to gold price and other commodity price fluctuations; and other risks and uncertainties related to the Company's prospects, properties and business detailed elsewhere in the Company's disclosure record. Should one or more of these risks and uncertainties materialize, or should underlying assumptions prove incorrect, actual results may vary materially from those described in forward-looking statements. Investors are cautioned against attributing undue certainty to forward-looking statements. These forward looking statements are made as of the date hereof and the Company does not assume any obligation to update or revise them to reflect new events or circumstances. Actual events or results could differ materially from the Company's expectations or projections.
For further information contact Allan Barry Laboucan @:
Phone (604) 505-4753
www.alsetenergy.ca
Investor Relations:
Daniel Boase
Phone (416)566-2673
www.alsetenergy.ca
Source: