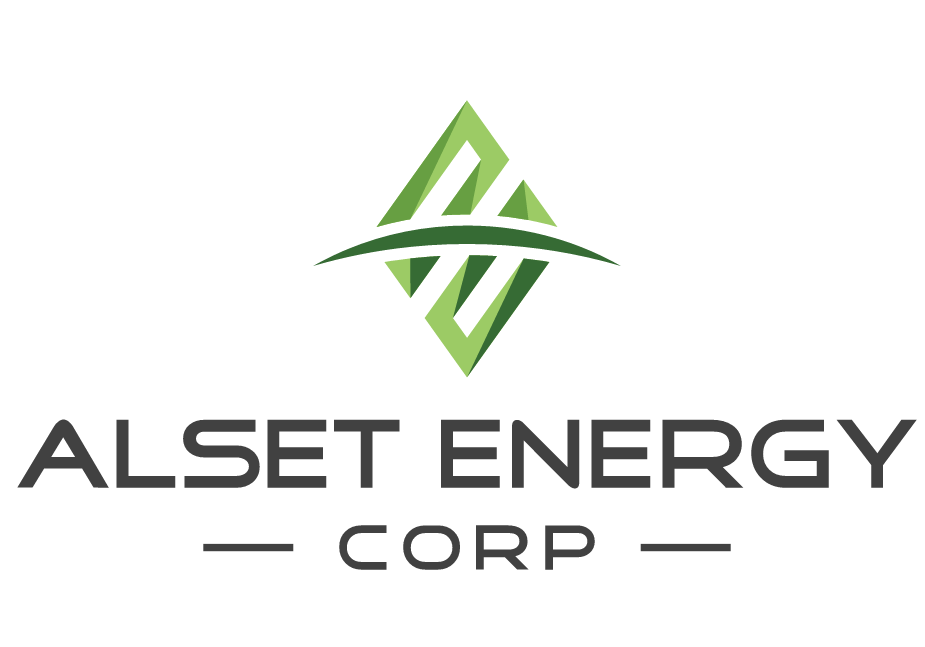 Thunder Bay, Ontario: Alset Energy Corp. (TSXV: ION) ("Alset" or "the Company") is pleased to announce the appointment of Allan Barry Laboucan, of the Allan Barry Reports, as the Company's new President and CEO effective immediately. Alset will benefit from his experience and network of professionals in the mining sector, as well as a broad network of retail to institutional investors following his work, as it moves through a strategic phase for the Company's growth prospects in the lithium sector.
Allan Barry Laboucan, President and CEO of Alset Energy stated: "Alset Energy has some high quality assets and I'm excited to join the team in moving the projects forward through the challenging stages of development. When I analyzed Alset's lithium project in Mexico, I stayed focused on the quality of the assets. The Mexican salars stood out as a project that would have low costs for exploration and economic evaluation phases as well as the potential to be low cost from a development and production perspective. Drilling success and the lithium price, as well as how quickly emerging markets for lithium grow, will ultimately dictate the path we take going forward. I can close by saying that without a doubt I'm excited to take over the leadership of Alset at this time".
Alset is currently working through the requisite permitting in order to conduct exploration drilling in the salars and expect the paperwork to be filed with the appropriate authorities within the next month with drilling to commence in the first quarter of 2017. This work will enable the Company to better understand the historical work and provide insight into the potential for lithium production from brines and thus guide further efforts to advance the projects.
About Allan Barry Laboucan
Allan is a First Nations mining entrepreneur that started working in the mining sector in 1993. During his career he has worked with some of the most talented people in geosciences that have mentored him throughout his career.
In 2005, Allan founded Allan Barry Reports and the success of his reports opened doors for appearing many times on business television and online media. His reports are highly respected with some of the top talent in the sector appearing as guests on his online shows broadcast on his website.
About Alset Energy
Alset Energy is a TSX-V listed junior exploration company focused on exploring and acquiring mineral properties containing the metals needed by today's high-tech industries. The Company is actively exploring in Mexico and Canada.
On behalf of the Board of Directors of Alset Energy Corp.,
"Stephen Stares"
Stephen Stares, Director
NEITHER TSX VENTURE EXCHANGE NOR ITS REGULATION SERVICES PROVIDER (AS THAT TERM IS DEFINED IN POLICIES OF THE TSX VENTURE EXCHANGE) ACCEPTS RESPONSIBILITY FOR THE ADEQUACY OR ACCURACY OF THIS RELEASE.
The information contained herein contains "forward-looking statements" within the meaning of applicable securities legislation. Forward-looking statements relate to information that is based on assumptions of management, forecasts of future results, and estimates of amounts not yet determinable. Any statements that express predictions, expectations, beliefs, plans, projections, objectives, assumptions or future events or performance are not statements of historical fact and may be "forward-looking statements."
Forward-looking statements are subject to a variety of risks and uncertainties which could cause actual events or results to differ from those reflected in the forward-looking statements, including, without limitation: risks related to failure to obtain adequate financing on a timely basis and on acceptable terms; risks related to the outcome of legal proceedings; political and regulatory risks associated with mining and exploration; risks related to the maintenance of stock exchange listings; risks related to environmental regulation and liability; the potential for delays in exploration or development activities or the completion of feasibility studies; the uncertainty of profitability; risks and uncertainties relating to the interpretation of drill results, the geology, grade and continuity of mineral deposits; risks related to the inherent uncertainty of production and cost estimates and the potential for unexpected costs and expenses; results of prefeasibility and feasibility studies, and the possibility that future exploration, development or mining results will not be consistent with the Company's expectations; risks related to gold price and other commodity price fluctuations; and other risks and uncertainties related to the Company's prospects, properties and business detailed elsewhere in the Company's disclosure record. Should one or more of these risks and uncertainties materialize, or should underlying assumptions prove incorrect, actual results may vary materially from those described in forward-looking statements. Investors are cautioned against attributing undue certainty to forward-looking statements. These forward looking statements are made as of the date hereof and the Company does not assume any obligation to update or revise them to reflect new events or circumstances. Actual events or results could differ materially from the Company's expectations or projections.
For further information contact Allan Barry Laboucan @:
Phone (604)505-4753
www.alsetenergy.ca
Investor Relations:
Daniel Boase
Phone (416)566-2673
Source: