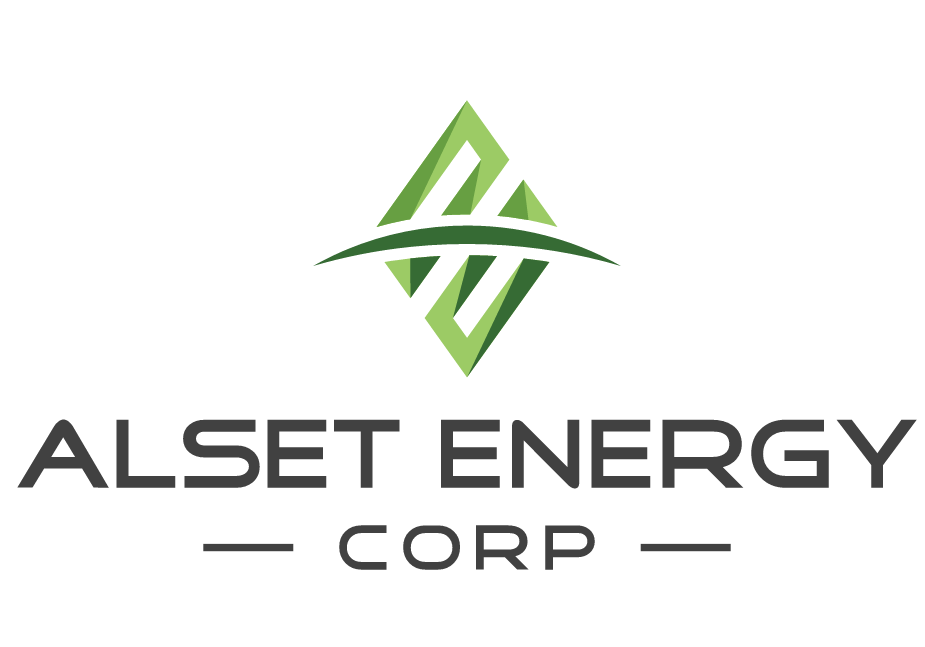 Thunder Bay, Ontario: Alset Energy Corp. (TSXV: ION) ("Alset" or "the Company") would like to provide further clarification and detail related to its press release dated October 3, 2016.
In May 2016 (see PR dated May 10, 2016), the Company executed a letter of intent to acquire up to 10 mineral concessions covering 16 known Lithium, Potassium and Boron-rich salars located in the States of Zacatecas and San Luis Potosi, Mexico. Upon review of the technical data including a property examination by the Company and its advisors, the Company elected to acquire 4 large concessions containing the 7 top priority salars (see PR dated July 13, 2016) which include Caliguey, La Doncella, Colorada, La Salada, Santa Clara, Saldivar and Chapala and several smaller earlier-stage salars. The Company selected these salars due to their attractive lithium, potassium and boron values from limited shallow sampling of the unconsolidated material down to a depth of five metres. Of particular interest is the La Salada salar where preliminary and unaudited analyses of samples from the southern half of the salar returned grades frequently exceeding 1500 mg/l with occasional values over 2000 mg/l lithium, 8% potassium and 60 mg/l boron. The depth and grade beneath 5m is unknown at this time but preliminary geophysical surveys indicate a possible depth of 70 metres.
Chemical and geophysical (resistivity) results were provided by the current concession owner. Alset has not verified all the data as most of the sample trenches are no longer open for duplicate sampling. However, the samples were analyzed and results reported by a certified laboratory. The results are considered relevant and suitable for disclosure because they reveal the presence of lithium in concentrations of potentially economic interest.
Alset has the option to acquire 100% of these assets through its wholly owned Mexican subsidiary, Grupo Minero Alset, S.A. de C.V., by paying the outstanding mining taxes on the four concessions in the amount of approximately US$112,000 and will make the following payments of US$210,000 to the Optionor on the following schedule:
US$20,000 on the Company providing the Notice of satisfaction of the due diligence (completed);US$25,000 on first anniversary of signing the Definitive Agreement;US$30,000 on second anniversary of signing the Definitive Agreement;US$35,000 on third anniversary of signing the Definitive Agreement;US$40,000 on fourth anniversary of signing the Definitive Agreement; andUS$60,000 on fifth anniversary of signing the Definitive Agreement
The property will be subject to a 2.25% NSR in favour of the Optionor and Mr. Brian Robertson of which 1% can be purchased by the Company for US$250,000.
Mexican mining regulations on mining concessions are similar to many mining jurisdictions internationally in that minimum exploration expenditures must be completed annually in order to maintain subject lands in good standing. This practice encourages exploration work and prevents landholders from simply acquiring land packages and not conducting any meaningful work on them. The manner in which Mexican mining law establishes these annual expenditure requirements is based on surface area of the subject concessions. There are two components to the calculation; one is a fixed amount for the given concession while the other assesses minimum expenditures on a per hectare basis. This per hectare amount increases dramatically for larger concessions. Therefore, larger concessions are assessed a greater annual expenditure requirement per hectare than smaller concessions are.
Two of Alset's concessions, known as Sutti 19 and Sutti 22, cover 8,876 hectares and 4,975 hectares respectively and as a result trigger an annual assessment requirement of approximately CAD $1.8 million. By comparison, the other two concessions held by the Company are each 300 hectares in size, considerably smaller, and carry with them a nominal assessment requirement of approximately CAD $6,000 annually per concession. It is important to note that the salars contained within any of the Company's concessions do not make up the entire surface area, but rather represent a much smaller portion of them.
Upon receiving the assessment calculations above, the Company immediately sought advice from its legal advisors and their technical experts in Mexico and is pleased to learn that there are several remedial factors contained within Mexican mining law which the Company can exercise in order to reduce this assessment requirement moving forward and in some cases defer this requirement to the following year. Alset's first course of action is to make applications in accordance with applicable mining regulations in Mexico to subdivide its larger concessions into several smaller parcels. Mexican legal counsel advises that Sutti 19 can be subdivided into 18 fractions of 500 hectares or less which will reduce the assessment work required from approximately CAD $1.4 million to CAD $180,000 and that Sutti 22 can be subdivided into 10 fractions of 500 hectares or less which will reduce the assessment work required from approximately CAD $395,000 to CAD $100,000. Accordingly, through the mitigation efforts, the total amount of assessment work for all of the Company's concessions is expected to be approximately $292,000. These applications are currently underway and will be filed expeditiously. Secondly, Mexican mining law provides that the obligations to perform exploration and/or exploitation works may be temporarily suspended on the basis of technical or economic reasons provided that concession holders submit to the General Bureau of Mines a written affidavit explaining the reasons the investment could not be made.
As the Company works with its Mexican legal advisors to mitigate the effect of the assessment obligations associated with its concessions it would like to highlight that all concessions acquired under the option agreement are in good standing. The total expected amount of assessment work of CAD $292,000 is significantly less than the Company expects to spend on qualifying exploration expenditures before the end of 2017.
Alset would also like to announce that ongoing sampling has been underway on the concessions. During a recent visit by the Company's technical consultants, 30 soil samples were taken from storage, 10 from each of the Santa Clara, La Salada and Caliguey Salars. The samples were chosen to reflect high lithium concentrations in previous analyses. The samples were delivered to a laboratory in Zacatecas where they will be run through a sequential process of leaching by water followed by weak acid in order to determine how much of the reported lithium is soluble and what fraction may be bound in clays. Results from this sampling program will be released once received and compiled by the Company.
In addition, certain of the other salars contained within the Company's concessions were recently visited that were subject to historical salt operations. At these locations, several salt/soil samples as well as several brine samples were collected by Company personnel. These samples have also been submitted for analysis in Zacatecas and will be released once received and compiled by the Company.
Beyond the current sampling program, the Company is presently in the early stages of obtaining the necessary environmental permits in order to conduct systematic drilling on its high priority salars.
Finally, the Company would like to reassure shareholders that the Company remains committed to advancing these exciting lithium prospects in Mexico. The team and its consultants and advisors have worked tirelessly at acquiring this land package and advancing it effectively and will continue to do so. In addition, Alset would like to assure shareholders that to its knowledge, no members of the Company's management team or Board of Directors have acquired or disposed of any shares of the Company since it made the announcement that it would be shifting its focus to Lithium and other green energy metals exploration. The Company encourages shareholders to review Alset's insider filing reports at www.sedi.cafor further information.
Qualified Person
Clinton Barr, PGeo, Vice-President of Exploration for Alset, is the qualified person responsible for this release and has prepared, supervised and approved the preparation of the scientific and technical disclosure contained within the release.
About Alset Energy
Alset Energy is a TSX-V listed junior exploration company focused on exploring and acquiring mineral properties containing the metals needed by today's high-tech industries. The Company is actively exploring in Mexico and Canada.
On behalf of the Board of Directors of Alset Energy Corp.,
"Stephen Stares"
Stephen Stares, President
THE TSX VENTURE EXCHANGE HAS NOT REVIEWED AND DOES NOT ACCEPT RESPONSIBILITY FOR THE ADEQUACY OR ACCURACY OF THIS RELEASE.
The information contained herein contains "forward-looking statements" within the meaning of applicable securities legislation. Forward-looking statements relate to information that is based on assumptions of management, forecasts of future results, and estimates of amounts not yet determinable. Any statements that express predictions, expectations, beliefs, plans, projections, objectives, assumptions or future events or performance are not statements of historical fact and may be "forward-looking statements."
Forward-looking statements are subject to a variety of risks and uncertainties which could cause actual events or results to differ from those reflected in the forward-looking statements, including, without limitation: risks related to failure to obtain adequate financing on a timely basis and on acceptable terms; risks related to the outcome of legal proceedings; political and regulatory risks associated with mining and exploration; risks related to the maintenance of stock exchange listings; risks related to environmental regulation and liability; the potential for delays in exploration or development activities or the completion of feasibility studies; the uncertainty of profitability; risks and uncertainties relating to the interpretation of drill results, the geology, grade and continuity of mineral deposits; risks related to the inherent uncertainty of production and cost estimates and the potential for unexpected costs and expenses; results of prefeasibility and feasibility studies, and the possibility that future exploration, development or mining results will not be consistent with the Company's expectations; risks related to gold price and other commodity price fluctuations; and other risks and uncertainties related to the Company's prospects, properties and business detailed elsewhere in the Company's disclosure record. Should one or more of these risks and uncertainties materialize, or should underlying assumptions prove incorrect, actual results may vary materially from those described in forward-looking statements. Investors are cautioned against attributing undue certainty to forward-looking statements. These forward looking statements are made as of the date hereof and the Company does not assume any obligation to update or revise them to reflect new events or circumstances. Actual events or results could differ materially from the Company's expectations or projections.
For further information contact Stephen Stares @:
684 Squier Street,
Thunder Bay, ON P7B 4A8
Phone (807)475-7474
Fax (807)475-7200
www.alsetenergy.ca
Source: