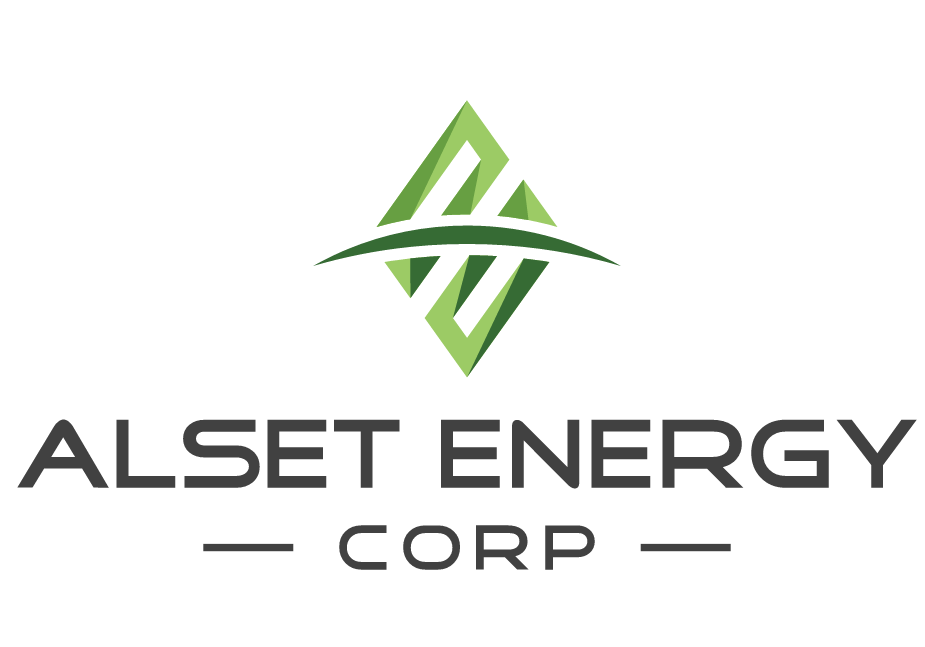 Thunder Bay, Ontario: Alset Energy Corp. (TSXV: ION) ("Alset" or "the Company") announces that it has received documentation from its Mexican legal advisors that two of the concessions held under the Company's option agreement, as they are currently registered, may require a considerable amount of annual work expenditures. Such expenditures are required to be completed in order to maintain them in good standing under Mexican Mining Law relative to the others in the portfolio. While it is not uncommon for significant exploration costs to be expended in order to keep large mineral/mining holdings in good standing with mining authorities around the world, the initial estimates for the Mexican concessions appear excessive and are currently estimated at approximately $1.8 million annually. After receiving these initial estimates, the Company immediately consulted with its Mexican advisors and is confident that these costs can be substantially lowered to more reasonable and manageable amounts moving forward. The Company is expeditiously working on these measures and will update shareholders accordingly.
As a result of these new challenges, Mr. Tim Oliver, recently appointed Company President, CEO and Director, has elected to resign from all duties related to the Company. Stephen Stares, past President and CEO will assume all of Mr. Oliver's duties and stated "It is unfortunate that Tim has decided to leave the Company under these circumstances as we still believe these assets have considerable merit and are worth advancing. Our team is confident that it will find solutions to alleviate these assessment constraints moving forward as we continue to advance these assets and evaluate their continually evolving potential. We wish Tim well in the future and thank him for his contributions".
About Alset Energy
Alset Energy is a TSX-V listed junior exploration company focused on exploring and acquiring mineral properties containing the metals needed by today's high-tech industries. The Company is actively exploring in Mexico and Canada.
On behalf of the Board of Directors of Alset Energy Corp.,
"Stephen Stares"
Stephen Stares, President
THE TSX VENTURE EXCHANGE HAS NOT REVIEWED AND DOES NOT ACCEPT RESPONSIBILITY FOR THE ADEQUACY OR ACCURACY OF THIS RELEASE.
The information contained herein contains "forward-looking statements" within the meaning of applicable securities legislation. Forward-looking statements relate to information that is based on assumptions of management, forecasts of future results, and estimates of amounts not yet determinable. Any statements that express predictions, expectations, beliefs, plans, projections, objectives, assumptions or future events or performance are not statements of historical fact and may be "forward-looking statements."
Forward-looking statements are subject to a variety of risks and uncertainties which could cause actual events or results to differ from those reflected in the forward-looking statements, including, without limitation: risks related to failure to obtain adequate financing on a timely basis and on acceptable terms; risks related to the outcome of legal proceedings; political and regulatory risks associated with mining and exploration; risks related to the maintenance of stock exchange listings; risks related to environmental regulation and liability; the potential for delays in exploration or development activities or the completion of feasibility studies; the uncertainty of profitability; risks and uncertainties relating to the interpretation of drill results, the geology, grade and continuity of mineral deposits; risks related to the inherent uncertainty of production and cost estimates and the potential for unexpected costs and expenses; results of prefeasibility and feasibility studies, and the possibility that future exploration, development or mining results will not be consistent with the Company's expectations; risks related to gold price and other commodity price fluctuations; and other risks and uncertainties related to the Company's prospects, properties and business detailed elsewhere in the Company's disclosure record. Should one or more of these risks and uncertainties materialize, or should underlying assumptions prove incorrect, actual results may vary materially from those described in forward-looking statements. Investors are cautioned against attributing undue certainty to forward-looking statements. These forward looking statements are made as of the date hereof and the Company does not assume any obligation to update or revise them to reflect new events or circumstances. Actual events or results could differ materially from the Company's expectations or projections.
For further information contact Stephen Stares @:
684 Squier Street,
Thunder Bay, ON P7B 4A8
Phone (807)475-7474
Fax (807)475-7200
www.alsetenergy.ca
Source: