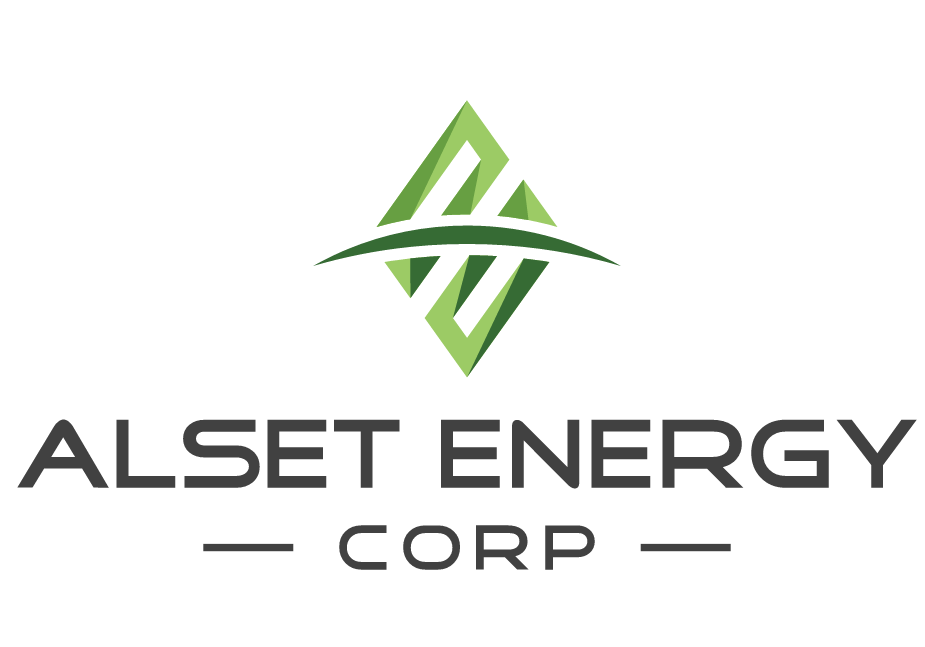 Thunder Bay, Ontario: Alset Energy Corp. (TSXV: ION) ("Alset" or "the Company") is pleased to announce the receipt of a new translation revealing results of an official study undertaken in 1992 by the Mexico's former Mineral Resource Council, (now the Geologic Society of Mexico) on the San Jose de Caliguey salar located within one of Alset's concessions in San Luis Potosi, Mexico.
The purpose of the study was to improve efficiency of a common salt (sodium chloride, NaCl) production operation within the salar. The salt production process began with pumping salar brine from a well 20 meters deep to a number of evaporation ponds "where it remains for a number of days (a minimum of 90 days) to evaporate the water through the sun's energy. This concentrates and crystallizes the sodium chlorides and sulfates and, to a lesser extent, potassium. They are harvested as a solid and separated into first, second, and third quality, depending on how pure they are."
As part of the study, the Resource Council collected a number of samples, both sediments, and liquid from facility evaporation ponds and the surface lagoon adjacent to the operation and sent for salt and lithium (Li) analyses, the results of which are shown in the following table:
A map showing the water sample locations and the Mexican Council report will be available on Alset's website.
Samples SJC-8 (1.2% or 12,000ppm Li) and SJC-15 (1.4% or 14,000ppm Li) were collected from evaporation ponds. Samples SJC-21 (1.4% or 14,000ppm Li) and SJC-23 (2.1% or 21,000ppm Li), came out of what appears to be the outer lagoon, perhaps designed to collect water decanted from the evaporation ponds in order to harvest the salt. It is clear that all four water samples showed extremely high lithium content, almost certainly due to solar evaporation of brines pumped from beneath the salar.
These lithium concentrations are equivalent to the levels in concentrated solutions fed to lithium battery chemical production processes elsewhere. For comparison Rockwood's Silver Peak operations in Nevada concentrate lithium to about 7,000 ppm prior to processing.
Thus, the salt production process at San Jose Caliguey lagoon inadvertantly proves not only that lithium-rich brines can be pumped in useable quantities from this Alset salar, but it also proves that production of lithium chemicals is possible from those brines.
Two of Alset's other salars host similar salt production operations. Alset believes the Caliguey evaporation process could potentially be replicated and refined at those locations to deliberately produce commecial quantities of lithium and potassium. Planning is now underway to evaluate the solution chemistry and hydrogeology at all lagoons. It should be noted that these results from the Governement report are believed to be reliable but have not yet been duplicated or verified by Alset personnel.
Alset is also pleased to announce that it has received drilling and stripping permits from the Ministry of Northern Development and Mines for their 100%-owned Wisa Lake Lithium project located in Ontario. The permits require the Company to consult with the local communities to ensure timing of any local concerns is met. Alset is committed to working alongside Lac La Croix First Nation and anticipates drilling and trenching will be able to start in the Fall of 2016. The drill program will confirm and expand on the historical North Zone, host to a non NI 43-101 compliant historical resource of 330,000 tonnes grading 1.15% Li2O (Lexindin Gold Mines Ltd., Manager's Report, 1958 as referenced in Ontario Geological Survey, Open File Report 6285, Report of Activities 2012). It should be noted that the historical resource estimate for the deposit was calculated prior to CIM National Instrument 43-101 guidelines and as such should only be considered from a historical point of view and not relied upon. A qualified person has not completed sufficient work to classify the historical estimates as current mineral resources.
Additional drill holes are proposed to test the high grade South Zone (SZ) where grab samples of up to 6.38% Li2o3 have been collected by Alset. The SZ has been traced for 90 metres before disappearing under overburden cover to the west and into a pond to the east.
Alset is well funded and is currently completing a private placement financing to raise gross proceeds of up to $2 million.
Clinton Barr (P.Geo.), V.P. Exploration for Alset Energy Corp, is the qualified person responsible for this release.
On behalf of the Board of Directors of Alset Energy Corp.,
"Tim Oliver"
Tim Oliver, President
THE TSX VENTURE EXCHANGE HAS NOT REVIEWED AND DOES NOT ACCEPT RESPONSIBILITY FOR THE ADEQUACY OR ACCURACY OF THIS RELEASE.
The information contained herein contains "forward-looking statements" within the meaning of applicable securities legislation. Forward-looking statements relate to information that is based on assumptions of management, forecasts of future results, and estimates of amounts not yet determinable. Any statements that express predictions, expectations, beliefs, plans, projections, objectives, assumptions or future events or performance are not statements of historical fact and may be "forward-looking statements."
Forward-looking statements are subject to a variety of risks and uncertainties which could cause actual events or results to differ from those reflected in the forward-looking statements, including, without limitation: risks related to failure to obtain adequate financing on a timely basis and on acceptable terms; risks related to the outcome of legal proceedings; political and regulatory risks associated with mining and exploration; risks related to the maintenance of stock exchange listings; risks related to environmental regulation and liability; the potential for delays in exploration or development activities or the completion of feasibility studies; the uncertainty of profitability; risks and uncertainties relating to the interpretation of drill results, the geology, grade and continuity of mineral deposits; risks related to the inherent uncertainty of production and cost estimates and the potential for unexpected costs and expenses; results of prefeasibility and feasibility studies, and the possibility that future exploration, development or mining results will not be consistent with the Company's expectations; risks related to gold price and other commodity price fluctuations; and other risks and uncertainties related to the Company's prospects, properties and business detailed elsewhere in the Company's disclosure record. Should one or more of these risks and uncertainties materialize, or should underlying assumptions prove incorrect, actual results may vary materially from those described in forward-looking statements. Investors are cautioned against attributing undue certainty to forward-looking statements. These forward looking statements are made as of the date hereof and the Company does not assume any obligation to update or revise them to reflect new events or circumstances. Actual events or results could differ materially from the Company's expectations or projections.
For further information contact Tim Oliver @:
Phone (520) 603-9258
www.alsetenergy.ca
Source: