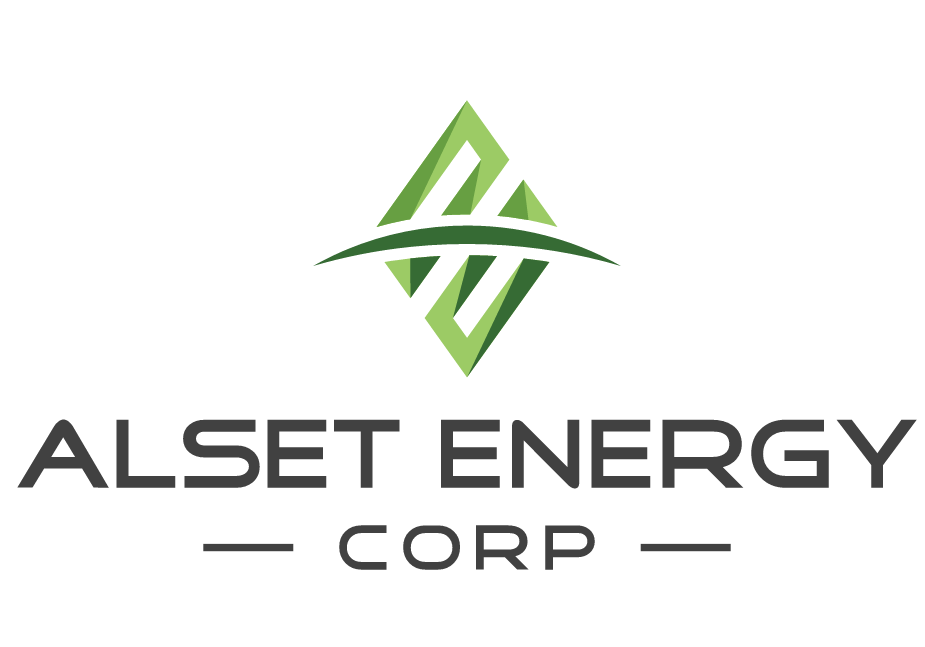 Thunder Bay, Ontario: Alset Energy Corp. (TSXV: ION) ("Alset" or "the Company") is pleased to announce that it has assembled its team of technical and business professionals from across North America for the exploration and advancement of the Mexican Lithium Salars recently acquired by the Company (see Alset P.R. dated July 13, 2016). The Company felt that it was imperative from the onset to have local expertise familiar with the project and related permitting as well as local business practices and customs. The following professionals have been retained by the Company to assist in moving the project forward:
Gilberto Zapata
Sr. Zapata is an entrepreneur and mining executive from Zacatecas, Mexico. His work history includes participation with numerous mining ventures throughout the district and ownership of small businesses. Gilberto has provided invaluable assistance and continues to play a key role in the project development. Sr. Zapata is a graduate of Tecnológico de Monterrey and the Thunderbird School of Global Management. Gilbert resides in Zacatecas, Mexico.
José de Jesús Parga
Sr. Parga is a renowned Mexican Geologist (National Award in Geology 2005, by AIMMGM ). For the past nine years he has worked on lithium projects in central Mexico, including Alset's concessions. In addition to exploration geology duties, he managed relations with the government institutions and the rural communities. Sr. Parga has been very active with the project, helping enormously with Alset's due diligence work and continued evaluation of the properties. Sr. Parga also resides in the region.
Victor Garcia
Sr. Garcia is a mining entrepreneur originally from Barcelona, Spain and now residing in Aguascalientes, Mexico. Mr. Garcia is an experienced financial professional and also owner of several businesses in Mexico and Europe. Sr. Garcia assisted in the initial and ongoing evaluation of the property and continues with other assistance.
Delia Patricia Aguayo Hurtado
Sra. Aguayo is a highly respected environmental consultant and head of Consultoría Ambiental in Hermosillo, Sonora, Mexico. She possesses over 20 year of experience assisting mining companies with environmental permitting and social responsibility programs in Mexico. Patricia began consulting in 2000 and has collected an impressive record of success on over 60 projects, mostly mining, throughout Northern and Central Mexico. Sra. Aguayo will lead the environmental and social responsibility aspects of the project development for the Company. Sra. Aguayo holds a BS in Chemical Engineering from the University of Sonora, Mexico, and a Master of Science from the University of Texas, Dallas.
David Morales
David is a licensed biologist and attended the Autonomous University of Zacatecas. He has been actively practicing environmental biology in the region since 2013. David's role encompasses the environmental and permitting effort with a focus on the biological surveys and as an advisor on local environmental issues. David also resides locally.
Eugenio Iasillo
Eugenio has 38 years of experience in the mining industry with 21 years in engineering and metallurgical research geared toward project development. Eugenio's role is that of a consultant focused on metallurgy and process design. In addition, Eugenio will assist in the design of a sampling and test plan for the initial phase of drilling and with process simulation and flow sheet development when test results have been received. He holds a B.S. in Chemical Engineering from the University of Michoacán and is a registered professional engineer in Arizona USA and holds a professional registration in Chemical Engineering in Mexico. Eugenio lives in Tucson, Arizona, USA.
Hector de los Santos
Hector is an international trade professional with over 20 years of experience in business development and government relations in Mexico, Canada, the US and Latin America. He served as Deputy Trade Commissioner for the Mexican Government in Vancouver and is currently the Managing Director of LATAM Ventures Corp. Mr. de los Santos has led the development and implementation of corporate affairs and management programs, including lobbying, mining, regulatory issues, fiscal, community relations and government relations for junior companies. Hector has been engaged by the Company to provide expertise as a business, cultural, regulatory and strategic planning advisor. Hector lives in Vancouver, BC Canada.
Tim Oliver, Company President and CEO stated "We are very pleased to have secured the services of a very diverse and talented team of professionals to ensure our flagship project is advanced in the most expeditious and cost effective manner towards potential development. Having worked closely with several of these individuals in the past, I have great confidence that Alset is well equipped to succeed in Mexico".
In addition, Alset has also retained Daniel Boase to act as a consultant in providing investor relations services to the Company. The services will include initiating and maintaining contact with the financial community and the Company's shareholders, investors and other stakeholders, for the purpose of increasing awareness of the company and its activities. Mr. Boase has been providing investor relations and consulting services to Canadian public companies for 18 years. The consulting agreement is for a term of one year at a monthly fee of $6,000 plus applicable taxes. Alset has also granted 400,000 stock options to the consultant with an exercise price of 35 cents per common share. The options vest according to the Company's stock option plan and have a term of 5 years from the date of grant.
Alset is well funded and is currently completing a private placement financing to raise gross proceeds of up to $2 million.
On behalf of the Board of Directors of Alset Energy Corp.,
"Tim Oliver"
Tim Oliver, President
THE TSX VENTURE EXCHANGE HAS NOT REVIEWED AND DOES NOT ACCEPT RESPONSIBILITY FOR THE ADEQUACY OR ACCURACY OF THIS RELEASE.
The information contained herein contains "forward-looking statements" within the meaning of applicable securities legislation. Forward-looking statements relate to information that is based on assumptions of management, forecasts of future results, and estimates of amounts not yet determinable. Any statements that express predictions, expectations, beliefs, plans, projections, objectives, assumptions or future events or performance are not statements of historical fact and may be "forward-looking statements."
Forward-looking statements are subject to a variety of risks and uncertainties which could cause actual events or results to differ from those reflected in the forward-looking statements, including, without limitation: risks related to failure to obtain adequate financing on a timely basis and on acceptable terms; risks related to the outcome of legal proceedings; political and regulatory risks associated with mining and exploration; risks related to the maintenance of stock exchange listings; risks related to environmental regulation and liability; the potential for delays in exploration or development activities or the completion of feasibility studies; the uncertainty of profitability; risks and uncertainties relating to the interpretation of drill results, the geology, grade and continuity of mineral deposits; risks related to the inherent uncertainty of production and cost estimates and the potential for unexpected costs and expenses; results of prefeasibility and feasibility studies, and the possibility that future exploration, development or mining results will not be consistent with the Company's expectations; risks related to gold price and other commodity price fluctuations; and other risks and uncertainties related to the Company's prospects, properties and business detailed elsewhere in the Company's disclosure record. Should one or more of these risks and uncertainties materialize, or should underlying assumptions prove incorrect, actual results may vary materially from those described in forward-looking statements. Investors are cautioned against attributing undue certainty to forward-looking statements. These forward looking statements are made as of the date hereof and the Company does not assume any obligation to update or revise them to reflect new events or circumstances.
Actual events or results could differ materially from the Company's expectations or projections.
For further information contact Tim Oliver @:
Phone (520) 603-9258
www.alsetenergy.ca
Source: