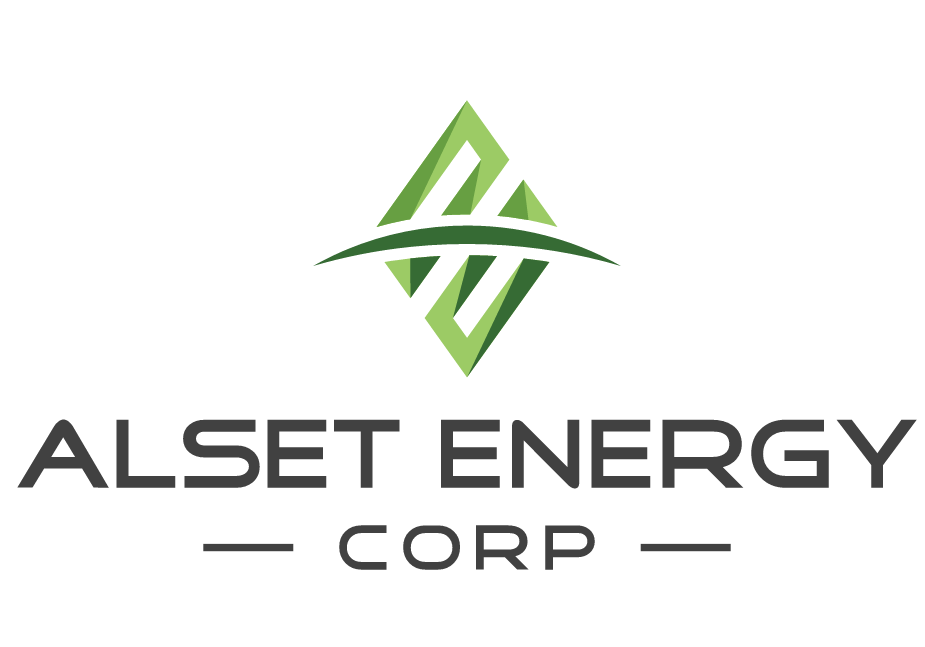 Thunder Bay, Ontario: Alset Energy Corp. (TSXV: ION) ("Alset" or "the Company") is pleased to announce the appointment of Mr. Timothy S. Oliver, PE, P.Eng. as President and Chief Executive Officer of Alset Energy Corp. In addition, Mr. Oliver will be joining the Board of Directors. Mr. Stephen Stares will step down as the current President and CEO in order to focus his efforts as President and CEO of Benton Resources Inc. but will remain a director of the Company.
As previously announced (see Alset PR May 26, 2016), Mr. Oliver has extensive experience not only in Mexico but also in the lithium space having served as VP of Project Development for Lithium X Energy Corp. until February of this year.
Stephen Stares, co-founder and outgoing President and CEO stated "Tim initially joined our team to lead the Mexican Lithium Salar project development. His vast experience, perspective and ability to quickly assess and analyze the project was quite apparent and it was clear that Tim possessed the necessary skills to lead Alset moving forward. Tim's extensive and multifaceted career in mining as well as his experience with lithium brines makes him an ideal CEO for Alset and we feel very fortunate that he has agreed to assume this role. We feel confident that Alset is in good hands and are excited for Tim to lead us to success in the future."
Tim Oliver commented "I am thrilled to assume this leadership position at Alset. Given both my passion for the lithium space and my experience operating in Mexico, developing a completely new lithium brine district in the Central Mexican Plateau is an exciting prospect. The promise of potash production adds further potential shareholder value given the current lack of domestic supply in Mexico. In addition, the spodumene-rich Wisa Lake lithium project has significant potential and a targeted shallow diamond drill program should allow us to not only start delineating tonnage on the original showing but begin to present a third dimension to the other lithium-rich zones as well. Stephen and his team have done a tremendous job acquiring very attractive assets in Alset thus far and I look forward to strategically advancing these prospects towards development in the future".
Pursuant to Mr. Oliver's appointment to the Board of Directors of the Company, Mr. Michael Stares has resigned from the Board and will remain in an advisory role with the Company. Mr. Stares has been instrumental as a director of the Company since its inception. Alset would like to thank Michael for his past service and wishes him success in the future.
Alset is well funded and recently announced a non-brokered private placement to raise up to $2 million (see PR July 29, 2016).
On behalf of the Board of Directors of Alset Energy Corp,
"Stephen Stares"
Stephen Stares, President
THE TSX VENTURE EXCHANGE HAS NOT REVIEWED AND DOES NOT ACCEPT RESPONSIBILITY FOR THE ADEQUACY OR ACCURACY OF THIS RELEASE.
The information contained herein contains "forward-looking statements" within the meaning of applicable securities legislation. Forward-looking statements relate to information that is based on assumptions of management, forecasts of future results, and estimates of amounts not yet determinable. Any statements that express predictions, expectations, beliefs, plans, projections, objectives, assumptions or future events or performance are not statements of historical fact and may be "forward-looking statements."
Forward-looking statements are subject to a variety of risks and uncertainties which could cause actual events or results to differ from those reflected in the forward-looking statements, including, without limitation: risks related to failure to obtain adequate financing on a timely basis and on acceptable terms; risks related to the outcome of legal proceedings; political and regulatory risks associated with mining and exploration; risks related to the maintenance of stock exchange listings; risks related to environmental regulation and liability; the potential for delays in exploration or development activities or the completion of feasibility studies; the uncertainty of profitability; risks and uncertainties relating to the interpretation of drill results, the geology, grade and continuity of mineral deposits; risks related to the inherent uncertainty of production and cost estimates and the potential for unexpected costs and expenses; results of prefeasibility and feasibility studies, and the possibility that future exploration, development or mining results will not be consistent with the Company's expectations; risks related to gold price and other commodity price fluctuations; and other risks and uncertainties related to the Company's prospects, properties and business detailed elsewhere in the Company's disclosure record. Should one or more of these risks and uncertainties materialize, or should underlying assumptions prove incorrect, actual results may vary materially from those described in forward-looking statements. Investors are cautioned against attributing undue certainty to forward-looking statements. These forward looking statements are made as of the date hereof and the Company does not assume any obligation to update or revise them to reflect new events or circumstances. Actual events or results could differ materially from the Company's expectations or projections.
For further information contact Stephen Stares @:
684 Squier Street,
Thunder Bay, ON P7B 4A8
Phone (807)475-7474
Fax (807)475-7200
www.alsetenergy.ca
Source: