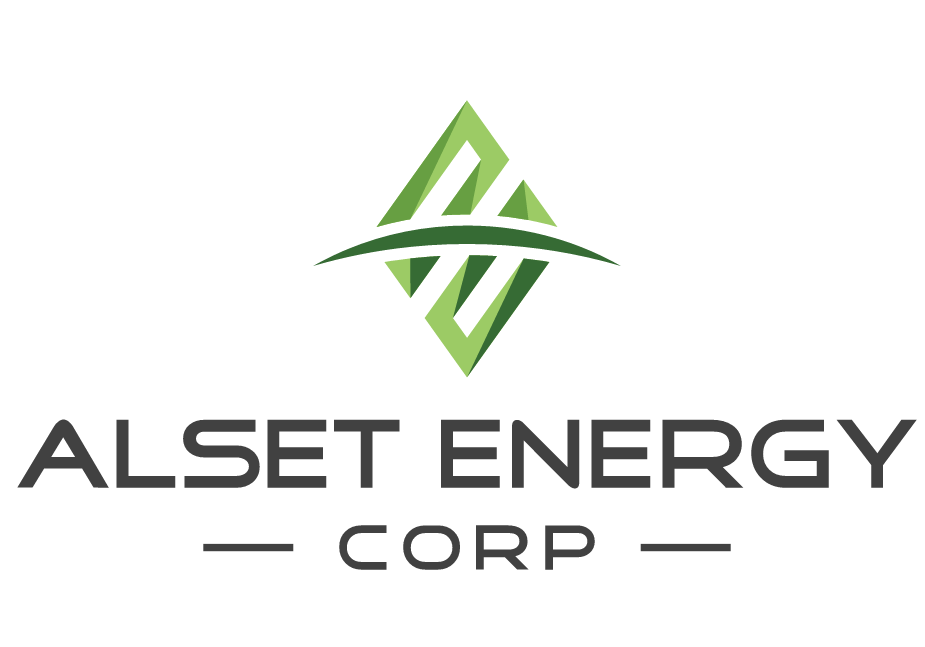 Thunder Bay, Ontario: Alset Energy Corp. (TSXV: ION) ("Alset" or "the Company") is pleased to announce the completion of a trenching program at their Champion graphite property. The program was designed to expose areas of interest where the Company previously identified flake graphite that graded from 1.7% to 8.98% carbon (See PR dated May 25, 2016). Mapping of the trenches has been completed and has confirmed the presence of disseminated to semi-massive sections of flake graphite. A total of 226m of channel sampling has been collected and sent to Activation Laboratories for analyses. The exposed bedrock will also allow for mini-bulk samples for metallurgical purposes after the initial results have been received and compiled.
The Company has also granted 300,000 options to consultants of the Company exercisable at $0.39 for a period of 5 years subject to the Company's stock option plan and TSX.V approval.
Clinton Barr (P.Geo.), V.P. Exploration for Alset Energy Corp, is the qualified person responsible for this release.
On behalf of the Board of Directors of Alset Energy Corp,
"Stephen Stares"
Stephen Stares, President
THE TSX VENTURE EXCHANGE HAS NOT REVIEWED AND DOES NOT ACCEPT RESPONSIBILITY FOR THE ADEQUACY OR ACCURACY OF THIS RELEASE.
The information contained herein contains "forward-looking statements" within the meaning of applicable securities legislation. Forward-looking statements relate to information that is based on assumptions of management, forecasts of future results, and estimates of amounts not yet determinable. Any statements that express predictions, expectations, beliefs, plans, projections, objectives, assumptions or future events or performance are not statements of historical fact and may be "forward-looking statements."
Forward-looking statements are subject to a variety of risks and uncertainties which could cause actual events or results to differ from those reflected in the forward-looking statements, including, without limitation: risks related to failure to obtain adequate financing on a timely basis and on acceptable terms; risks related to the outcome of legal proceedings; political and regulatory risks associated with mining and exploration; risks related to the maintenance of stock exchange listings; risks related to environmental regulation and liability; the potential for delays in exploration or development activities or the completion of feasibility studies; the uncertainty of profitability; risks and uncertainties relating to the interpretation of drill results, the geology, grade and continuity of mineral deposits; risks related to the inherent uncertainty of production and cost estimates and the potential for unexpected costs and expenses; results of prefeasibility and feasibility studies, and the possibility that future exploration, development or mining results will not be consistent with the Company's expectations; risks related to gold price and other commodity price fluctuations; and other risks and uncertainties related to the Company's prospects, properties and business detailed elsewhere in the Company's disclosure record. Should one or more of these risks and uncertainties materialize, or should underlying assumptions prove incorrect, actual results may vary materially from those described in forward-looking statements. Investors are cautioned against attributing undue certainty to forward-looking statements. These forward looking statements are made as of the date hereof and the Company does not assume any obligation to update or revise them to reflect new events or circumstances. Actual events or results could differ materially from the Company's expectations or projections.
For further information contact Stephen Stares @:
684 Squier Street,
Thunder Bay, ON P7B 4A8
Phone (807)475-7474
Fax (807)475-7200
www.alsetenergy.ca
Source: