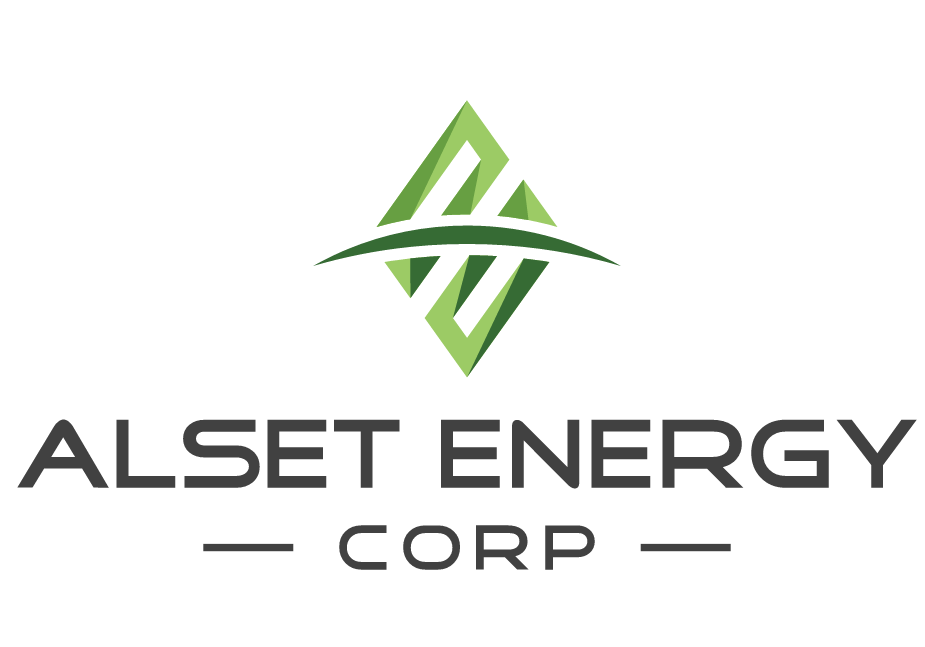 Thunder Bay, Ontario: Alset Energy Corp. (TSXV: ION) ("Alset" or "the Company") is pleased to announce that the Company continues to move towards completion of the definitive agreement to acquire a right to earn 100% in the previously announced Mexican lithium, potassium and boron brine salar assets (see PR May 10, 2016) located in Zacatecas and San Luis Potosi, Mexico. Alset's Mexican subsidiary, Grupo Minero Alset, has been incorporated and registered with the requisite government authorities. In addition, the Optionors, through Alset's legal counsel in Mexico, are filing all documentation with the governing bodies with respect to the mineral concessions. Permitting for exploration and development work will start immediately after the completion of the definitive agreement.
The Company would also like to announce that it has received the permits necessary to conduct further exploration work on their 100%-owned Champion graphite project, located near Kenora, Ontario. As such, a trenching program is currently underway to test encouraging carbon values uncovered from the recently completed prospecting program. During the program, seven small individual holes dug to bedrock at a depth of approximately 1m over a distance of approximately 1.3km across stratigraphy has identified flake graphite that graded from 1.7% to 8.98% carbon (See PR dated May 25, 2016). The Company cautions all the sampling results above are selective grab samples and may not be reflective of the average grade of any of these identified zones. Channel sampling of the exposed bedrock created during the trenching program will provide better confidence in the size and grade of the graphite mineralization as well allowing for the collection of mini-bulk samples for metallurgical purposes if warranted. Trenching will be followed by diamond drilling of priority targets, if warranted.
In addition, the Company is presently working with the Ministry of Northern Development and Mines and Lac La Croix First Nation to secure an exploration permit that will allow the Company to advance the Wisa Lake Lithium project in a manner that is respectful of Lac La Croix's traditional and cultural practices. Early prospecting at the Wisa Lake Lithium project returned grades from trace to as high as 6.28% Li2O in selective grab samples (see PR dated May 30, 2016).
Alset is well funded with approximately $900,000 in cash.
Clinton Barr (P.Geo.), V.P. Exploration for Alset Energy Corp, is the qualified person responsible for this release.
On behalf of the Board of Directors of Alset Energy Corp,
"Stephen Stares"
Stephen Stares, President
THE TSX VENTURE EXCHANGE HAS NOT REVIEWED AND DOES NOT ACCEPT RESPONSIBILITY FOR THE ADEQUACY OR ACCURACY OF THIS RELEASE.
The information contained herein contains "forward-looking statements" within the meaning of applicable securities legislation. Forward-looking statements relate to information that is based on assumptions of management, forecasts of future results, and estimates of amounts not yet determinable. Any statements that express predictions, expectations, beliefs, plans, projections, objectives, assumptions or future events or performance are not statements of historical fact and may be "forward-looking statements."
Forward-looking statements are subject to a variety of risks and uncertainties which could cause actual events or results to differ from those reflected in the forward-looking statements, including, without limitation: risks related to failure to obtain adequate financing on a timely basis and on acceptable terms; risks related to the outcome of legal proceedings; political and regulatory risks associated with mining and exploration; risks related to the maintenance of stock exchange listings; risks related to environmental regulation and liability; the potential for delays in exploration or development activities or the completion of feasibility studies; the uncertainty of profitability; risks and uncertainties relating to the interpretation of drill results, the geology, grade and continuity of mineral deposits; risks related to the inherent uncertainty of production and cost estimates and the potential for unexpected costs and expenses; results of prefeasibility and feasibility studies, and the possibility that future exploration, development or mining results will not be consistent with the Company's expectations; risks related to gold price and other commodity price fluctuations; and other risks and uncertainties related to the Company's prospects, properties and business detailed elsewhere in the Company's disclosure record. Should one or more of these risks and uncertainties materialize, or should underlying assumptions prove incorrect, actual results may vary materially from those described in forward-looking statements. Investors are cautioned against attributing undue certainty to forward-looking statements. These forward looking statements are made as of the date hereof and the Company does not assume any obligation to update or revise them to reflect new events or circumstances. Actual events or results could differ materially from the Company's expectations or projections.
For further information contact Stephen Stares @:
684 Squier Street,
Thunder Bay, ON P7B 4A8
Phone (807)475-7474
Fax (807)475-7200
www.alsetenergy.ca
Source: