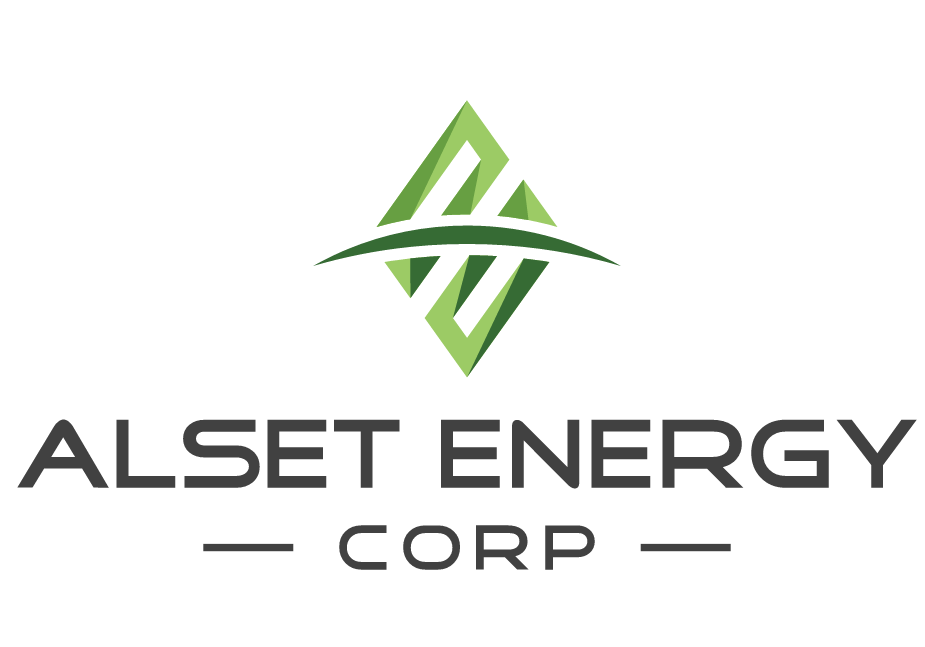 Thunder Bay, Ontario: Alset Energy Corp. (TSXV: ION) ("Alset" or "the Company") is pleased to provide shareholders with an update on current activities within the Company.
Mexican Lithium Salars
As previously announced, the Company has completed its due diligence as prescribed under the binding Letter of Intent ("LOI") that it signed with Litio Mex, S.A.de C.V. (the "Optionor") of Zacatecas, Mexico for the right to earn a 100% interest (the "Option") in up to 10 mineral concessions covering 16 known Lithium, Potassium and Boron-rich salars in Zacatecas and San Luis Potosi, Mexico (See Company PR dated May 10 2016). The Company and the Optionor are in the process of finalizing the definitive agreement that is to supersede the LOI (the "Definitive Agreement"). The Company is also in the process of establishing its wholly-owned Mexican subsidiary, Grupo Minero Alset, which will ultimately operate the project and hold the mineral concessions upon completion of the cash payments required to exercise the Option.
Wisa Lake Lithium, Ontario
The Company has submitted the necessary permits to conduct further exploration work on its Wisa Lake property. These permits encompass future stripping, linecutting, and diamond drilling and the Company is awaiting their approval. The Wisa Lake property was acquired by staking by the Company (see PR dated April 20, 2016 and April 26, 2016) and contains a historical resource of 330,000 tonnes grading 1.15% Li2O (Lexindin Gold Mines Ltd., Manager's Report, 1958; Ontario Geological Survey, Open File Report 6285, Report of Activities 2012). It should be noted that the historical resource estimate for the deposit was calculated prior to CIM National Instrument 43-101 guidelines and as such should only be considered from a historical point of view and not relied upon. A qualified person has not completed sufficient work to classify the historical estimates as current mineral resources. Further diamond drill programs are required to bring the mineralization into a proper NI 43-101 compliant category. Alset is committed to working in a responsible and respectful manner and will ensure the concerns of all neighbouring stakeholders are addressed.
Champion Graphite, Ontario
The Company has submitted the necessary permits to conduct further exploration work on its Champion Graphite property. These permits encompass future stripping and diamond drilling and the Company is awaiting their approval. The Champion Graphite project was acquired from Benton Resources Inc. for a payment of 1 million shares to Benton Resources Inc. and subject to a 2% NSR. Alset will have the option to buy back 1% of the NSR for $500,000. The Champion Graphite project is located north of Kenora, Ontario and consists of 29 units in 2 claims (see PR dated April 20, 2016). As previously announced, the Company completed a small prospecting program on the Champion property. Seven small individual holes dug to bedrock at a depth of approximately 1m over a distance of approximately 1.3km across stratigraphy has identified flake graphite that graded from 1.7% to 8.98% Carbon (See PR dated May 25, 2016). The Company cautions all the sampling results above are selected grab samples and may not be reflective of the average grade of any of these identified zones.
Head Office Relocation
The Company would like to advise shareholders that it has relocated its head office to 684 Squier Street, Thunder Bay, Ontario. Its phone and facsimile numbers remain unchanged.
Alset Energy Corp. is well-funded with approximately $900,000 in cash.
Clinton Barr (P.Geo.), V.P. Exploration for Alset Energy Corp, is the qualified person responsible for this release.
On behalf of the Board of Directors of Alset Energy Corp.,
"Stephen Stares"
Stephen Stares, President
THE TSX VENTURE EXCHANGE HAS NOT REVIEWED AND DOES NOT ACCEPT RESPONSIBILITY FOR THE ADEQUACY OR ACCURACY OF THIS RELEASE.
The information contained herein contains "forward-looking statements" within the meaning of applicable securities legislation. Forward-looking statements relate to information that is based on assumptions of management, forecasts of future results, and estimates of amounts not yet determinable. Any statements that express predictions, expectations, beliefs, plans, projections, objectives, assumptions or future events or performance are not statements of historical fact and may be "forward-looking statements."
Forward-looking statements are subject to a variety of risks and uncertainties which could cause actual events or results to differ from those reflected in the forward-looking statements, including, without limitation: risks related to failure to obtain adequate financing on a timely basis and on acceptable terms; risks related to the outcome of legal proceedings; political and regulatory risks associated with mining and exploration; risks related to the maintenance of stock exchange listings; risks related to environmental regulation and liability; the potential for delays in exploration or development activities or the completion of feasibility studies; the uncertainty of profitability; risks and uncertainties relating to the interpretation of drill results, the geology, grade and continuity of mineral deposits; risks related to the inherent uncertainty of production and cost estimates and the potential for unexpected costs and expenses; results of prefeasibility and feasibility studies, and the possibility that future exploration, development or mining results will not be consistent with the Company's expectations; risks related to gold price and other commodity price fluctuations; and other risks and uncertainties related to the Company's prospects, properties and business detailed elsewhere in the Company's disclosure record. Should one or more of these risks and uncertainties materialize, or should underlying assumptions prove incorrect, actual results may vary materially from those described in forward-looking statements. Investors are cautioned against attributing undue certainty to forward-looking statements. These forward looking statements are made as of the date hereof and the Company does not assume any obligation to update or revise them to reflect new events or circumstances. Actual events or results could differ materially from the Company's expectations or projections.
For further information contact Stephen Stares @:
684 Squier Street,
Thunder Bay, ON P7B 4A8
Phone (807)475-7474
Fax (807)475-7200
www.alsetenergy.ca
Source: