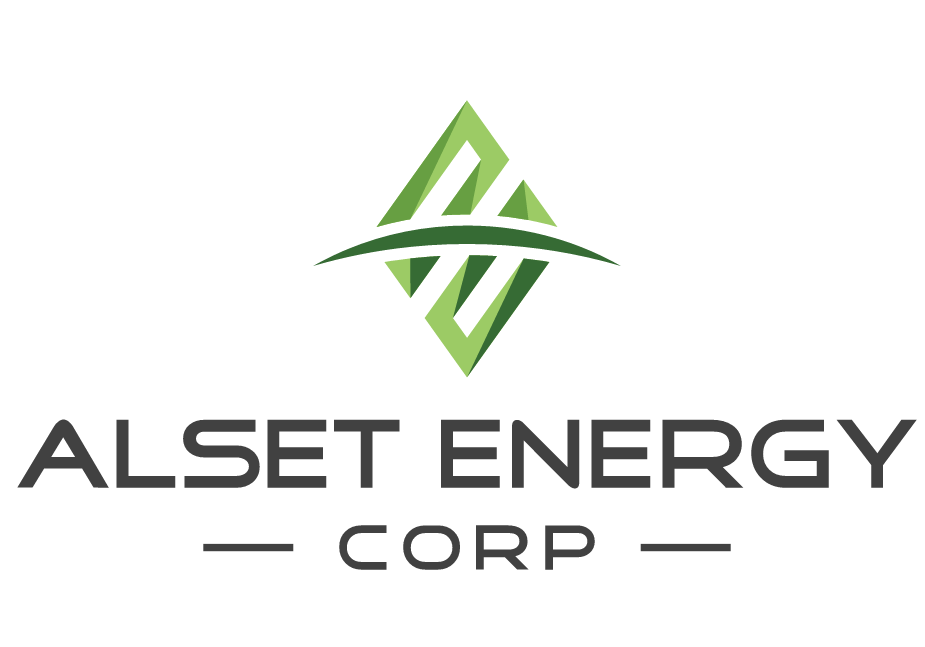 Thunder Bay, Ontario: Alset Energy Corp. (TSXV: ION) ("Alset" or "the Company") is pleased to announce that the Company continues to recover exciting lithium grades from multiple zones at the Wisa Lake property. Recent selective grab samples have returned analyses ranging from 258ppm to as high as 6.38% lithium oxide ("Li2O") on the South Zone ("SZ") which has been traced for approximately 100m on surface before disappearing under overburden cover to the west and into a pond to the east. A single channel sample across 2.0m of the SZ pegmatite returned an average grade of 1.23% Li2O.
Approximately 210m further south of the SZ showing, a new lithium-rich pegmatite dyke has also been discovered where selective grab samples returned assays ranging from 113ppm up to 1.44% Li2O and additional selective sampling along a 200m strike length of the North Zone ("NZ") returned grades ranging from 283ppm up to 2.19% Li2O.
Intermittent sampling over a 1500m strike length west of the NZ has identified highly anomalous tantalum grading from trace up to 477ppm Ta2O5 with very low lithium values. It is unclear at this point whether there is any relationship between the pegmatitic dyke with enriched tantalum and the lithium bearing NZ.
The historical North Zone is host to a non-NI 43-101 compliant historical resource of 330,000 tonnes grading 1.15% Li2O (Lexindin Gold Mines Ltd., Manager's Report, 1958 (as referenced in Ontario Geological Survey, Open File Report 6285, Report of Activities 2012)). It should be noted that this historical resource estimate for the deposit was calculated prior to CIM National Instrument 43-101 guidelines and as such should only be considered from a historical point of view and not relied upon.
The Company continues to be encouraged by positive early results of the known lithium showings and the discovery of new lithium bearing pegmatitic dykes. The Company continues to advance towards permitting for stripping/trenching and diamond drilling.
Alset is well funded with approximately $1 million in cash.
Clinton Barr (P.Geo.), V.P. Exploration for Alset Energy Corp, is the qualified person responsible for this release.
On behalf of the Board of Directors of Alset Energy Corp,
"Stephen Stares"
Stephen Stares, President
THE TSX VENTURE EXCHANGE HAS NOT REVIEWED AND DOES NOT ACCEPT RESPONSIBILITY FOR THE ADEQUACY OR ACCURACY OF THIS RELEASE.
The information contained herein contains "forward-looking statements" within the meaning of applicable securities legislation. Forward-looking statements relate to information that is based on assumptions of management, forecasts of future results, and estimates of amounts not yet determinable. Any statements that express predictions, expectations, beliefs, plans, projections, objectives, assumptions or future events or performance are not statements of historical fact and may be "forward-looking statements."
Forward-looking statements are subject to a variety of risks and uncertainties which could cause actual events or results to differ from those reflected in the forward-looking statements, including, without limitation: risks related to failure to obtain adequate financing on a timely basis and on acceptable terms; risks related to the outcome of legal proceedings; political and regulatory risks associated with mining and exploration; risks related to the maintenance of stock exchange listings; risks related to environmental regulation and liability; the potential for delays in exploration or development activities or the completion of feasibility studies; the uncertainty of profitability; risks and uncertainties relating to the interpretation of drill results, the geology, grade and continuity of mineral deposits; risks related to the inherent uncertainty of production and cost estimates and the potential for unexpected costs and expenses; results of prefeasibility and feasibility studies, and the possibility that future exploration, development or mining results will not be consistent with the Company's expectations; risks related to gold price and other commodity price fluctuations; and other risks and uncertainties related to the Company's prospects, properties and business detailed elsewhere in the Company's disclosure record. Should one or more of these risks and uncertainties materialize, or should underlying assumptions prove incorrect, actual results may vary materially from those described in forward-looking statements. Investors are cautioned against attributing undue certainty to forward-looking statements. These forward looking statements are made as of the date hereof and the Company does not assume any obligation to update or revise them to reflect new events or circumstances. Actual events or results could differ materially from the Company's expectations or projections.
For more information contact Stephen Stares @
3250 Highway 130,
Rosslyn, ONP7K 0B1
Phone (807)475-7474
Fax (807)475-7200
www.alsetenergy.ca
Source: