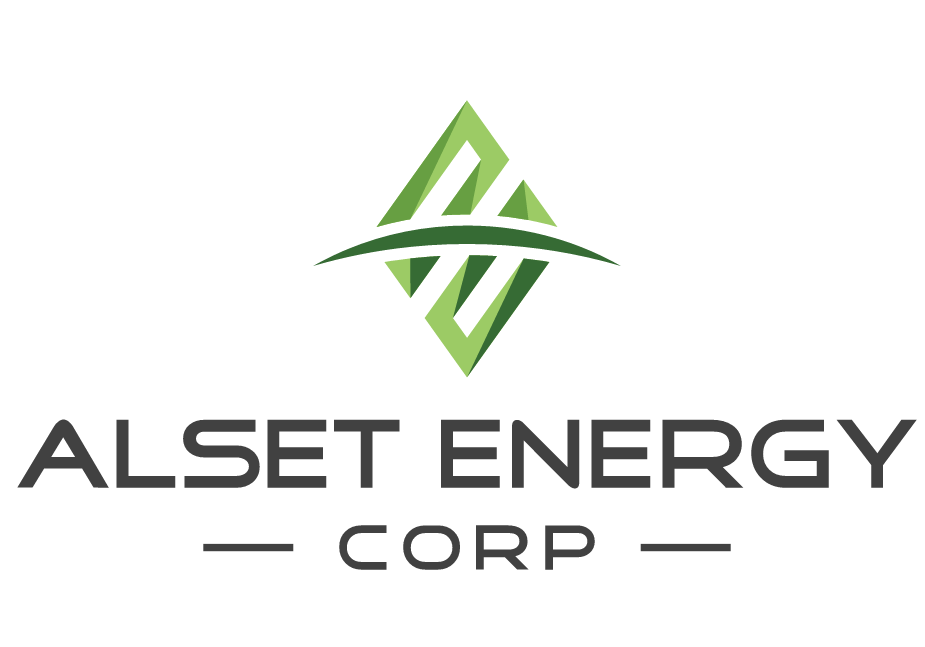 Thunder Bay, Ontario: Alset Energy Corp. (TSXV: ION) ("Alset" or "the Company") is pleased to announce that the Company has formed a specialty committee and hired expert personnel to help with the evaluation, advancement and potential development of the lithium-, potassium- and boron-rich salars in which the Company has an option to purchase under the previously announced binding Letter of Intent ("LOI") from Litio Mex, S.A.de C.V. of Zacatecas, Mexico (see PR DATED April 19, 2016). The new committee will be led by Mr. Tim Oliver, previously of Lithium-X Energy Corp. and will be joined by Mr. David Hawkins and Mr. Brian Robertson.
Mr. Oliver has 39 years' experience in the international mining industry including extensive experience in Mexico. Tim launched his mining career in 1977 at Newmont Mining Corporation's integrated complex (mining, concentrating, smelting and refining), Magma Copper Company in Arizona, serving as the corporations first environmental engineer. Over the next 17 years he rose through the engineering and managerial ranks at operating locations for Magma, Exxon, Monsanto Chemical Company and Phelps Dodge Mining Corporation. In 1992 Tim went freelance, consulting to the industry independently until 2003 when he joined M3 Engineering in Tucson, Arizona. While working at M3, Tim managed NI 43-101 studies and served as qualified person (QP) for numerous projects in Canada's Yukon Territory, Mexico and the USA. Following Tim's tenure at M3 he served as Principal Engineer and Mexico Country Manager for Tetra Tech. In 2013 Mr. Oliver returned to independent consulting, managing projects in Brazil, Canada, Peru, Serbia and the USA. Until February this year, Tim served as VP, Project Development for Lithium-X Energy Corporation. Mr. Oliver graduated with a B.S in Environmental Engineering from New Mexico Institute of Mining and Technology in 1976 and is a registered professional engineer in Alberta, Canada and Arizona, and Colorado in the USA. Tim is a regular contributor on minerals engineering subjects to the respected mining investor newsletter, Brent Cook's Exploration Insights.
Mr. Oliver recently reviewed technical documentation gathered by the Company for the Mexican salars and stated "These concessions offer an exciting lithium opportunity. Tests completed by the current owners show the presence of lithium-containing brines in the central Mexican "Salinas" within the concessions. The Mexican Plateau is one of the few places on earth where the combination of climate and past volcanic activity combine to favor formation of lithium-containing brines. Other areas include parts of California and Nevada in the US, the South American Plateau area covering parts of Argentina, Bolivia and Chile, and Tibet. So, we know lithium-containing brines are present. Now we need to determine their extent and quality. In addition, preliminary inquiries reveal no legal or environmental impediment to construction of solar evaporation ponds. We will confirm this finding during the due diligence investigation. In short, the lithium brine concessions located in the central Mexican Plateau may represent an opportunity to pioneer a new lithium brine production district".
Mr. David Hawkins has over 30 years of experience with water issues in the intermountain west and Northern Mexico. Previously, David led the hydrology effort on Lithium-X Energy Corp.'s Clayton Valley.
North project and assisted with designing the infill drill program for their planned maiden resource estimate. Elsewhere, his experience has included hydrologic modeling, supervision of water quality monitoring, supervision of large scale drilling programs for water supply development, and development of water supplies for potable, and industrial use. He was Principal Hydrogeologist for Groundwater Resources Consultants, Inc. of Tucson, Arizona from 1986 to 2000, and has been owner and Principal Hydrogeologist of Barranca Group, LLC, since 2001.
Mr. Robertson is President and CEO of Source Exploration Corp, advancing the Las Minas project in Veracruz State, Mexico. He has over 40 years of experience in corporate management, direction of exploration programs, project management, mine permitting, mine construction and development as well as mine operations and the evaluations of corporate acquisitions. During his 21 year career with Placer Dome, he operated open pit and underground mines in Canada and was Area Manager for the South Deep mine, South Africa. He served as President of Victory Nickel and Nuinsco Resources and is currently a director of Romios Gold Resources Ltd., Appia Energy Corp. and Minnova Corp. Over the last seven years, Mr. Robertson has directed exploration activities in Mexico and has development a number of business relationships with people involved with the Mexican mining industry. He is a graduate Mining Engineer from the University of Alaska, with a Graduate Diploma in Business Administration from Laurentian University and a member of Professional Engineers of Ontario.
Stephen Stares President and CEO of Alset commented "we are extremely fortunate to have secured three very strong advisors for the Alset team. Their willingness to join the Company's advisory team underscores their enthusiasm surrounding the Mexican assets currently under evaluation for lithium and potassium potential. With their expertise, Alset will be well positioned to evaluate and potentially advance these projects effectively."
The Company has granted a total of 450,000 options at $0.35 cents to certain members of the new advisory committee for a period of 5 years subject to the vesting conditions contained in the Company's stock option plan.
All of the above transactions are subject to TSX.V and regulatory approvals. Alset Energy Corp. is well-funded with approximately $1 million in cash.
Clinton Barr (P.Geo.), V.P. Exploration for Alset Energy Corp, is the qualified person responsible for this release.
On behalf of the Board of Directors of Alset Energy Corp.,
"Stephen Stares"
Stephen Stares, President
THE TSX VENTURE EXCHANGE HAS NOT REVIEWED AND DOES NOT ACCEPT RESPONSIBILITY FOR THE ADEQUACY OR ACCURACY OF THIS RELEASE.
The information contained herein contains "forward-looking statements" within the meaning of applicable securities legislation. Forward-looking statements relate to information that is based on assumptions of management, forecasts of future results, and estimates of amounts not yet determinable. Any statements that express predictions, expectations, beliefs, plans, projections, objectives, assumptions or future events or performance are not statements of historical fact and may be "forward-looking statements."
Forward-looking statements are subject to a variety of risks and uncertainties which could cause actual events or results to differ from those reflected in the forward-looking statements, including, without limitation: risks related to failure to obtain adequate financing on a timely basis and on acceptable terms; risks related to the outcome of legal proceedings; political and regulatory risks associated with mining and exploration; risks related to the maintenance of stock exchange listings; risks related to environmental regulation and liability; the potential for delays in exploration or development activities or the completion of feasibility studies; the uncertainty of profitability; risks and uncertainties relating to the interpretation of drill results, the geology, grade and continuity of mineral deposits; risks related to the inherent uncertainty of production and cost estimates and the potential for unexpected costs and expenses; results of prefeasibility and feasibility studies, and the possibility that future exploration, development or mining results will not be consistent with the Company's expectations; risks related to gold price and other commodity price fluctuations; and other risks and uncertainties related to the Company's prospects, properties and business detailed elsewhere in the Company's disclosure record. Should one or more of these risks and uncertainties materialize, or should underlying assumptions prove incorrect, actual results may vary materially from those described in forward-looking statements. Investors are cautioned against attributing undue certainty to forward-looking statements. These forward looking statements are made as of the date hereof and the Company does not assume any obligation to update or revise them to reflect new events or circumstances. Actual events or results could differ materially from the Company's expectations or projections.
For further information contact Stephen Stares @: 3250 Highway 130,
Rosslyn, ON P7K 0B1
Phone (807)475-7474
Fax (807)475-7200
www.alsetenergy.ca
Source: